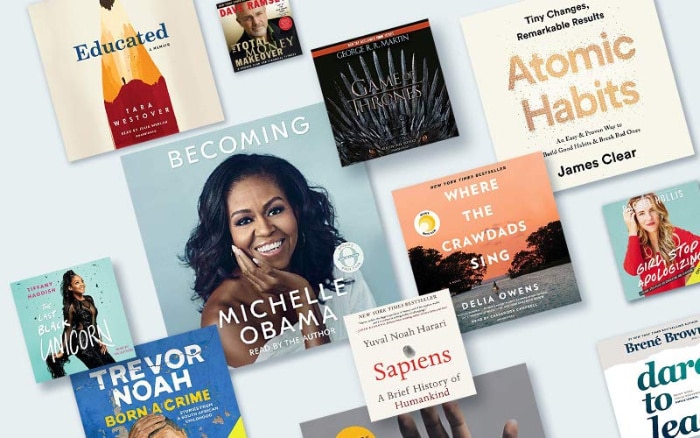 As I frantically pack for an overseas trip, I almost tossed two giant books into my suitcase. Yeah…no. I don't think so. Thankfully I've got my Kindle charged and packed with reading material, but Audible has a new deal whether you're headed to the beach, mountains, and everywhere in between! New members get 2 free audiobooks plus 2 free Audible Originals of your choice during your free 30-day trial!
On top of that, if you decide to keep the service, you get 1 free audiobook and another 2 Audible Originals of your choice. Each month! And as always, if you get a book you don't like, you can swap it out free of charge. Whenever you cancel your membership, be it after the trial or years down the road, all the books you've received will still be yours to keep.
What do you get?
30 days of membership free, plus 2 audiobooks and 2 Audible Originals to get you started.
After trial, you'll get 3 titles each month: 1 audiobook and 2 Audible Originals of your choice.
Easy exchanges. Don't like your audiobook? Swap it for free.
Cancel anytime, your audiobooks are yours to keep forever.
This is even better than the standard Audible promo, plus you lock in a bonus freebie each month for the life of the subscription.