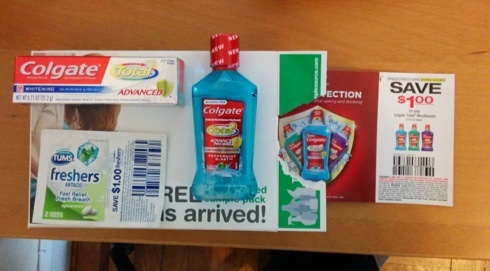 SampleSource is offering a free box of goodies once again. Not only that but they also have plenty of stock images scattered across the site that make you wonder why people are inviting their friends over to sign up for freebies.
For the record, I was offered the following:
Gevalia House Blend Ground Coffee
Nature's Path – Sunrise Crunchy Vanilla Cereal
TUMS Chewy Delights Very Cherry
TUMS Freshers – Spearmint
Breathe Right Extra Nasal Strips (out of stock)
Garnier Fructis Damage Eraser (out of stock)
Colgate® SlimSoft™ Gliding Tips Toothbrush (out of stock)
Note that when it asks you to sign up for company newsletters or like companies on Facebook, you can skip it.