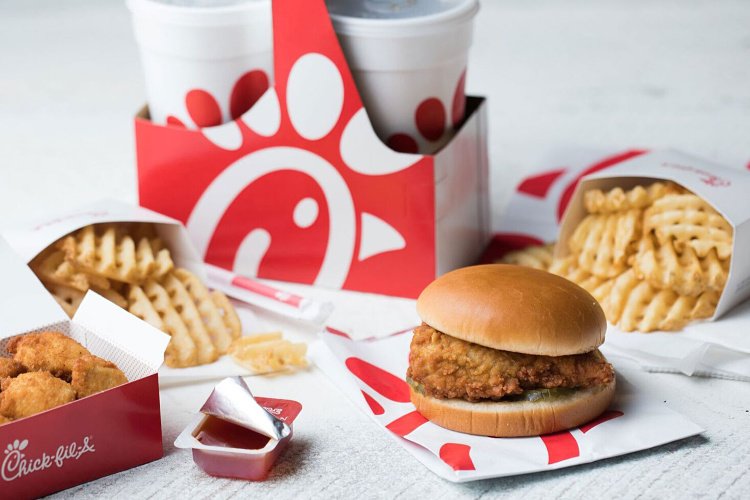 Chick-fil-A has partnered with DoorDash to offer food delivery from more than 1,100 locations nationwide. To celebrate, they're giving away 200,000 free chicken sandwiches (with a $5 minimum order) for both new and existing customers!
Simply head to DoorDash and add a chicken sandwich to your cart, along with $5 in other items. Then use promo code CFADELIVERY at checkout to get the sandwich for free. This deal is only available after 10:30 am local time.
Chick-fil-A and DoorDash have been testing out a pilot program this year and found that 98% of respondents who used DoorDash during the pilot said the food they ordered was consistent with what they expected.
90% of DoorDash orders included Waffle Fries too! Make it 90.0001% because I couldn't do without some 🙂