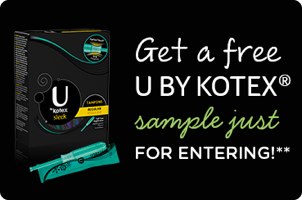 Truth Time: For years, I've always mentally interpreted these free U by Kotex sample packs as a University. As in the University of Kotex, where they were teaching women how to use tampons or something. I don't know, I never really gave it much thought. What do you expect from a single guy in his thirties?
But it wasn't until today that I typed the title above and suddenly went "ohhhh, U as in they make products just for you, no matter who you are!" I'm a slow learner.
You have to enter a photo contest to receive this freebie, so I just grabbed a random photo off Google.