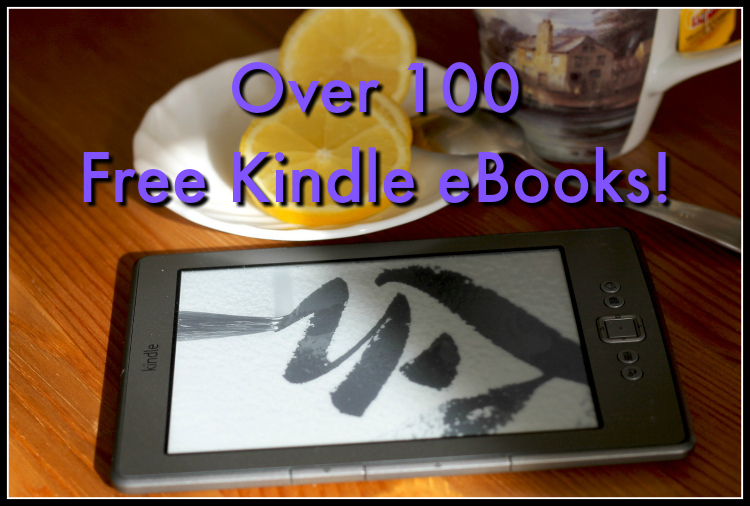 As usual, I've put together a list of free Kindle eBooks. Many of these are available to everybody! For the longest time, I thought they were only for Amazon Prime members, however I discovered anybody can read these free eBooks with any number of free Kindle apps. Be it on your phone, computer, or tablet, you can download a Kindle app and get these books for free!
They're split into different categories and were all free as of this morning, though please make sure they're still free when you go to redeem them since sometimes these promos only last for a few hours / days.
Hopefully, you can find something fun to read. 📚 😃 And as usual, please check the price before you download. These free books are often time-based and will go up in price after a certain amount of time, so before you download, make sure the price is $0.00!
Deal: The Complete Harvard Classics
Compiled and Edited by Charles W. Eliot LL D in 1909, the Harvard Classics is a 51-volume Anthology of classic literature from throughout the history of western civilization. The set is sometimes called "Eliot's Five-Foot Shelf."
Get over 50 classic titles for less than $1!
Free Classic eBooks
You can also pick up a few classic books on Amazon for absolutely nothing! Make your 10th grade English teacher happy by finally getting to your summer reading list in 2018.
Free Drama & Fiction eBooks
Free Thriller/Mystery/Action eBooks
Free Science Fiction eBooks
Free Cooking & Food eBooks
Free Religion eBooks
Free Romance eBooks
Free Fantasy eBooks
Free History eBooks
Free Biographies & Memoirs eBooks
Free Business eBooks
Free Humor eBooks
Free Graphic Novels eBooks
Free Children's & Teen eBooks
Free Horror eBooks
Other Free eBooks
Free Professional eBooks
On the Fence About a Kindle?
I was too. A few summers ago, I bought my first Kindle and promptly let it gather dust in my desk for months. Flash forward to January. I get snowed in, the power goes out, and I discover my impulse-buy deep in my desk while hunting for candles. The battery was so strong on it, that it still had a few hours left even though I hadn't charged it since I first bought it.
I haven't put it down since. I'm the only person who somehow gets addicted to an electronic device during a power outage.
Some of my friends complain that reading books and newspapers on an electronic device is sacrilege and I used to agree. However, when I last moved apartments, I realized I owned enough books to fill the Ancient Library of Alexandria. Captain Beatty would fry me alive if he discovered my hoard. I'd probably thank him too. Just the thought of moving them again is giving me a hernia.
Remember, you don't actually have to own a Kindle to read many of these free ebooks. You can download the free Kindle app to your phone, tablet, or computer!
If you found a good book or enjoy these free Kindle eBooks posts, please let me know in the comments!