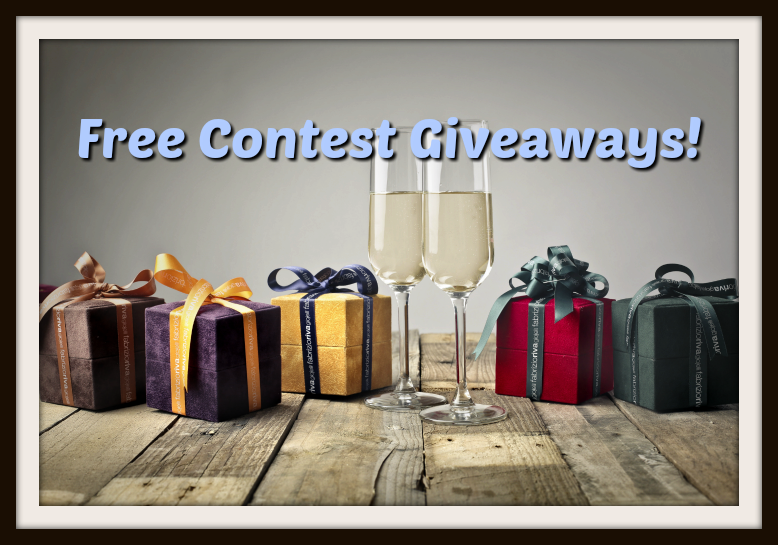 Not only am I back with huge batch of free contests and sweepstakes, but I won a $50 Walmart gift card from an earlier Try Your Luck post! I'll share more of that store next week, but suffice to say it was a pleasant surprise!
Just like freebies, I suggest you use a separate email address for entering giveaways so that your main email isn't spammed. Just make sure to check it every now and again to see if you've won anything!
Most of these contests are single-entries, meaning you only enter once. However, along with the expiration dates, I've marked contests with special perks.
are contests that allow daily entries.
are contests with a close deadline.
Good luck! If you manage win something, please share your good fortune with us in the comments.
$10,000,000 from Publishers Clearing House. You get to scream at the winner who isn't you on live television too! – October 23
Trip for 2 to Jordan and Petra worth $4,000 – October 13
Ford truck worth up to $50,000 plus a trip to Las Vegas for 2 – February 28, 2019
Win $10,000 – October 25
$10,000 Woodbridge home makeover – November 30
Cash Prize Contests
10 winners will receive a $45 Sam's Club Membership gift card. Let's make it all Hiffers! – September 25
$1,000 gift card – November 30
$1,000 Frontgate gift card – September 27
$1,000 Smirnoff Ice gift card, with 75″ flat screen TV with surround sound and more, worth $5,000 – November 30
$1,000 Brandless gift card – September 30
$10,000 – November 2
$10,000 Sheplers cash giveaway – October 25
$16,800 prize includes trip for two to Tucson, Arizona with $3,000 Spa Finder gift card and $4,800 to help with taxes – September 30
Travel Prize Contests
Item Prize Contests
Amazon Kindle – October 12
Dean Supply Kitchen Utensils giveaway – Sept 20
Win 1 of 10 prizes of an iPad mini 4 worth $435 – Sept 20
Queen size smart bed worth $2,769 – December 12
Win a polaris Ace ATV worth $6,999 – September 30
$63,000 prize of Nissan Titan Truck plus $5,000 for taxes – September 20
KitchenAid Stand Mixer – January 25
1969 Ford GRT-100 worth $40,000 – June 5, 2019
Dewalt Drill Driver Toolkit – October 26
I'll be sharing more of what it's like to win one of these official contests next week.
In the mean time, best of luck! If you manage win something, please share your good fortune with us in the comments!