When I moved to New York City, I was blown away. It had great comedy and public transportation and yada yada BUT THE FOOD! I instantly fell in love when I discovered how many different cuisines I could sample every meal. I was flabbergasted how easy it was to order a BLT at midnight followed by Thai noodles at 3am if I was still hungry.
Soon after I moved here, the ads in the subway became blanketed with food delivery apps and websites. Combining an app with ordering food was a match made in heaven. You're no longer put on hold while ordering and your order is rarely incorrect! Being able to go from your phone to food at your door in minutes was like an evolution in tech to me.
While most of these sites started in limited cities, most of these apps expanded nationwide in recent years! That's why I put together this list of discounted food delivery for as many Hiffers as possible.
If you have a takeout or delivery place near by, then your town might be on one of these sites! The best way to find out is to enter your zip code or address on their homepage. Many of the websites have a list of cities & areas they serve at the bottom of their main page too.
These sites also famously only give discounts on your first orders to new customers. However, they confirm your identity via your credit card. Soooo, if you have multiple credit cards and make a few different email accounts … well … 😉
If any of the discounted food delivery codes below don't work for you, please let me know in the comments so I can find a new code!
Discounted Meal Delivery Codes
Grubhub – New users get $7 off their first order of $12+ with promo code AFF7 as long as you use this link. They've been my go-to food delivery site for years.
New users on mobile can alternately save 25% off their first order of $15+ with code AFF25. This promo code only works in their mobile app with this link.
Delivery.com – Save $10 off your first order of $15+ by using this link. One of Delivery's best perks is being the only food delivery service that also lets you earn rewards! You earn 20 points per $1 spent, which are redeemed for gift cards or free food. Of all the sites listed here, I find they send out the most "random" discount codes via email too. Once every 10 days or so I get a limited 10-15% promo code, which is great compared to how infrequently other sites offer these.
DoorDash – Get $30 in credit ($10 off each of your first three orders of $15+), though select cities get $10 to $15 in free credit! Unfortunately, I can't tell which cities get how much credit, so you'll have to see for yourself what DoorDash offers in your neighborhood.
Seamless – You'll save 7 on your first-time order over $15. I'm beginning to see a pattern here.
Postmates -You'll want to download the app then enter code 6x9h. This will give you free delivery credit (up to $10) on your first order.
UberEats – Again, after downloading their app, enter code eats-uberhif to save $5 off your first order plus get $100 in delivery fees waived.
Bring Me That – Use code bda3f3 to save $5 off your first meal.
EatStreet – They have a website, but they only offer $5 off your first order via the app only. After downloading it to your phone, enter code UICXW1 at checkout.
Caviar – Caviar was recently purchased by DoorDash, so they are slowly integrating their platforms together.
Eat24 – Eat24 is no more! They were recently acquired and rolled into Grubhub, which…let's be honest, was the best choice here. Yelp was terrible as the owner and operator of Eat24 IMHO.
Amazon Restaurants – Yet another recent dropout to the meal delivery services is Amazon! I was surprised to see them give up so soon, but their Restaurants program never did seem to get past the trial stage. It seems they've pivoted to Amazon Fresh grocery delivery, which makes more sense given their acquisition of Whole Foods.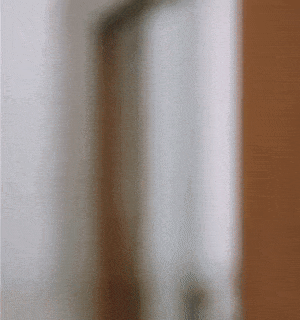 With these codes sites and promo codes, you can be eating for cheap in no time! But what about when you want to order ingredients for your next meal on the cheap?
Discounted Groceries Delivery Codes
Amazon Fresh – I've personally used Amazon Fresh for over a year now for most of my groceries and they never disappoint. They always have a weekly-changing, full-sized item that's on sale for $0.25, so it's kinda like a freebie!
For a limited time, new Amazon Fresh Members can save $10 off Grocery Orders of $35 or more with promo code GROCERY10 at checkout.
Fresh Direct – New users get $25 off $99 with code GET25.
Instacart – New users get anywhere from $5 to $20 off their first order for free, plus the delivery fee is waived on your first order.
Peapod – You can get same-day, instant grocery delivery service via Peapod if you live in the following areas: Chicagoland, Milwaukee, S.E. Wisconsin, Indianapolis, Connecticut, Massachusetts, Rhode Island, New York, New Jersey, Southern New Hampshire, Maryland, Virginia, Washington, DC, Philadelphia, S.E. Pennsylvania.
New customers get $20 off your first order, plus free delivery for 60 days.
Discounted Alcohol Delivery Codes
Drizly – They don't sell food, but this new company delivers something equally important for some people – alcohol! Code DRIZLYDEAL, SORRYWELATE, SORRY5, and RESTOCK should all save $5 off your first order and your alcohol will be delivered to your door within 1 hour! I don't know about you, but there have been a million times I've wanted booze in my hand within an hour!
So there ya have it! If you're a human who eats food and enjoys occasionally letting somebody else cook for you, use some of these sites to score some discounted meals.