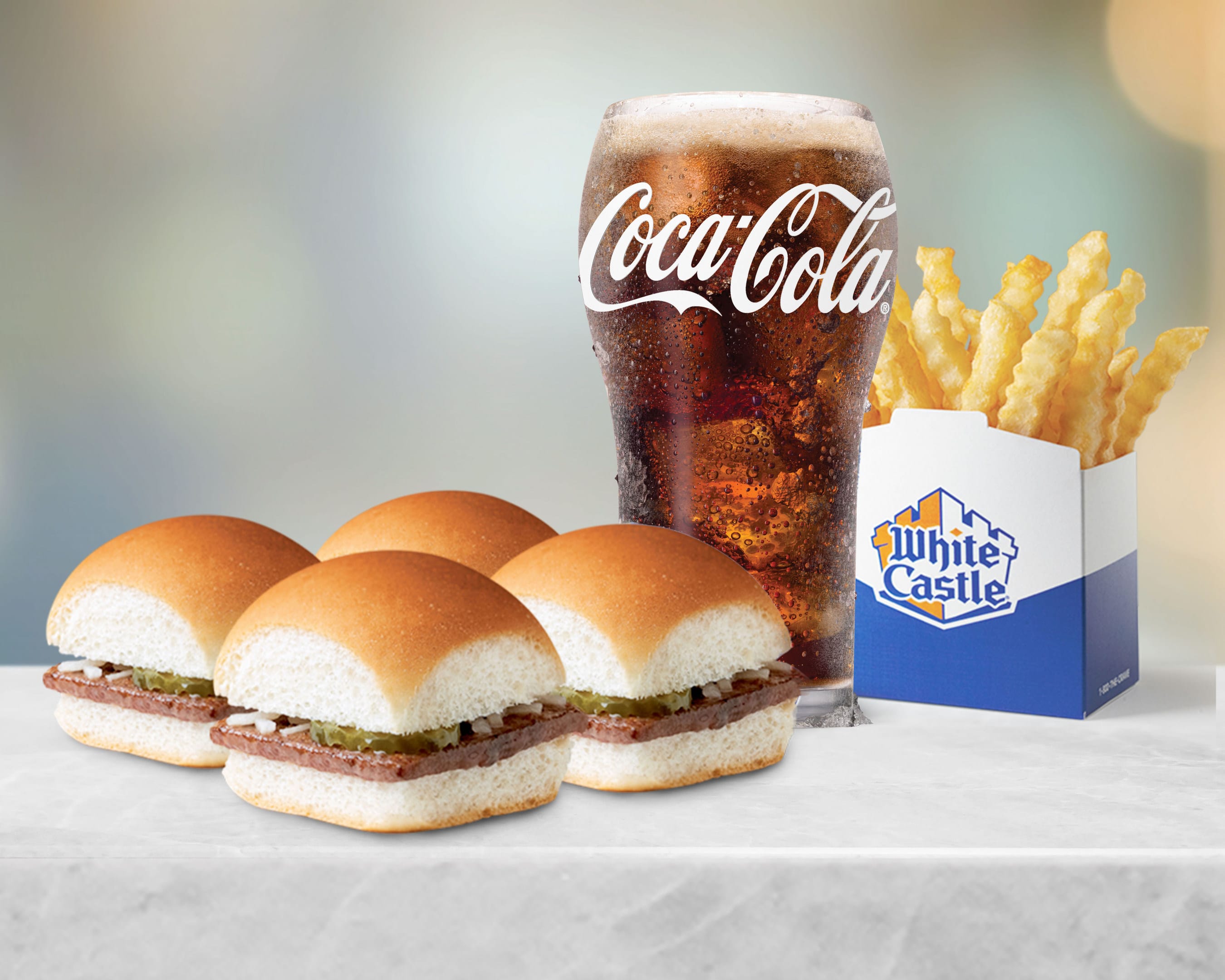 After downloading their app (Apple iOS or Google Android) and log into your free Craver Nation reward account, you can get a free White Castle combo meal.
Once logged in, you must select your local White Castle in the app. Once you do so, a new blue banner will appear for "Craver Nation Special Offers & Deals." It looks like this. You won't see the banner until you select your local White Castle! The banner vanishes if you don't quickly click on it too, but you can make it reappear by reselecting your local restaurant.
Once you do these steps, you'll get some coupons, one of which is the free original slider combo! This freebie includes 4 sliders, small fries, and a small drink.