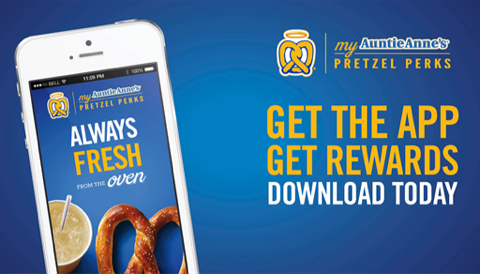 Auntie Anne's birthday freebie calls me a pretzel lover, which is overstating things a little. Yet it goes on to say "birthday cake, shmirthday cake."
DID THEY JUST DIS BIRTHDAY CAKE?!
Pretzels are barely more than fancy stale bread while birthday cake is the physical manifestation of a magical fairyland populated by rainbows, unicorns, and Lady Rainicorns.
It's worth noting Auntie Anne's free birthday pretzel will be via their mobile app starting July 2015. Apple iOS users can go here while Android users can grab it there. To sweeten the offer, it seems they've also removed the BOGO requirement!
Signup Freebie: Free sugar pretzel with purchase of any other item.
Birthday Freebie: Free pretzel! (woo hoo, no more BOGO!)
Remember, we have a full list of free birthday food!