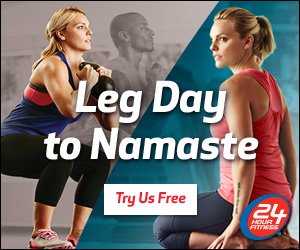 This classic freebie from 2012 has returned!
Okay, Freebie Gods, very funny. I freely admit I plan on ingesting my weight in beer 🍺 and brats 🌭 on the Fourth of July. Even so, this free 3 day pass to 24 Hour Fitness is a little too on the nose.
I like the idea of 24 hour gyms though. I find the only time I feel like working out is when I'm delusionary drunk at 4am.