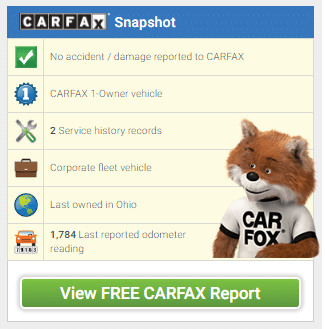 This free Carfax Report offer is a new joint-promotion with Facebook. Shoppers using the Facebook app have access to free Carfax Reports simply by listing their car on Facebook Marketplace. It's absolutely free to list on FB Marketplace, then you can get your free Carfax before removing your listing 😉
Normally a Carfax usually costs $39.99, so this is great if you're buying a car. I used my free report to look up my old truck and was told that the odometer had potentially been tampered. Yeah, it's my fault the makers only put five digits on the display so that after 99,999 it simply rolled over. As soon as the first 100,000 were put on it, I raced around the country to secretly put on another 100,000 without anybody being any the wiser!
You know, I probably shouldn't be telling this to tens of thousands of people. I'd make a horrible evil scientist.
If the offer above expires, ReverseVINCheck has a promo that's half off compared to Carfax and Autocheck!