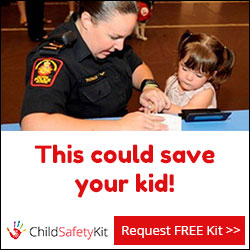 This freebie from March 2016 is available again!
Today's free Child Safety kit is designed to help out in unfathomable situation where a child goes missing. The last time I check, there were children everywhere in America, but this freebie is unfortunately only available to select areas. However, you can enter your zip code to see if they have any for your region / state / town / neighborhood? I don't normally post offers that are only available in certain areas, but we're in a bit of a freebie drought and this could be a literal life-safer for those Hiffers who do qualify!
Has anybody signed up for this the past few times I've published it? What did you ultimately get in your kit?