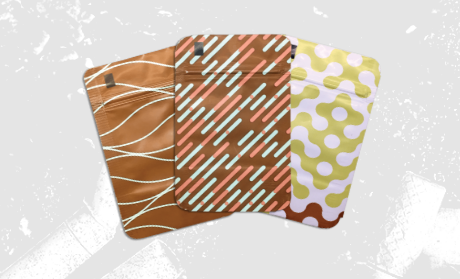 Marlboro isn't the only tobacco company giving away freebies! American Spirit offers free cigarette butt pouches to help keep from littering the Earth with your used butts. Annnnnnd now I'm giggling like an 8 year old.
These portable litter devices help keep the environment clean while letting you smoke on the go without leaving a trace behind.
If you're having trouble, log into American Spirits, then click the link above and click the "REQUEST BUTT POUCHES" link. These freebies are typically given away around March through June in celebration of Earth Day in April, but they also randomly restock throughout the year.
Free Portable Litter Devices Giveaway
Despite being available most of the time, the freebie above occasionally goes in and out of stock. That's why I've decided to run a giveaway for a free 6-pack of reusable pocket cigarette butt pouches! These fireproof, odor proof compact bags are the perfect portable litter device for cigarettes. Smoke whenever you want while protecting the environment and keeping litter off the ground!