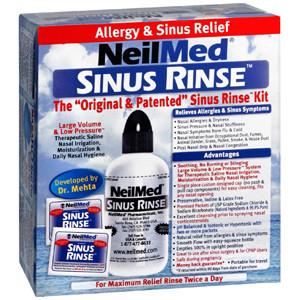 This freebie from 2010 is still available to new Hiffers!
If you don't mind going on a little link hunt, you can get a free NeilMed Sinus Rinse bottle kit. Simply click through to where it requests your name and pick "p1886b" from the dropdown list. After that, you'll be presented with 17 "slides," which you don't have to read and can quickly skip through. You'll then be presented with a signup form and finally, a "quiz" where you have to get 18 out of 20 questions correct.
The quiz scores you in real time and shows your wrong answers though! You can click randomly until you get the correct answer. 😁 All in all, it should only take a few minutes.
For years, this freebie took 6-8 weeks for delivery. I'm not sure if covid will interfere with that here, but don't be crazy surprised if this shows up in mid-June! This is for a large-sized product though, so the wait is worth it in my book. Especially if you suffer from allergies, sinus clogs, or colds!