Man, from 2009-2014, Procter & Gamble ran a quarterly freebie campaign called Everyday Sampler and it was awesome. It was like the PINCHme freebie boxes, but you didn't have to qualify for them. You simply had to be one of the first quarter million or so to sign up and you'd get all sorts of coupons and freebies.
Now a days, those offers have stopped and you can only find the coupons on their site. But for a few years, we lived like freebie kings thanks to P&G!
---
It's a new year, which means it's a new quarter, which means it's time for another free P&G Everyday Sampler pack, which means we're all about to get a bunch of freebies and coupons, which means we won't have to spend as much money the next time we're at the store, which means everybody should have a little extra cash to buy me a birthday gift next month, which means no excuses!
I was able to request seven freebies and 18 coupons.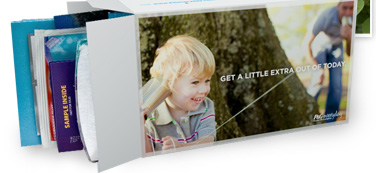 ---
Here is yet another free $35 P&G coupon booklet filed with cleaning supply coupons. According to my records, this is the nine hundredth time this has been offered. Then again, my records aren't that accurate. Just ask the IRS agent who has audited me the past six years running. Shout out to Agent Ramirez!
---
I don't know how many of these free $35 P&G coupon booklets I've received, but we're about to add one more to the pile. Don't look now, but that pile is about to overgrow my laundry pile.
---
Interested in a free $39 P&G coupon book? I hope the answer is yes because otherwise this post is pointless. Thinking about that will make me wonder why I even published it which will inevitably lead to me questioning my career choice. At that point I'm only minutes away from a nervous breakdown or massive bender and that's just unacceptable at 10:45 am. I have standards. It should be at least after noon for either of those to occur.
---
This free $15 Proctor & Gamble coupon book is being given away by Save-A-Lot, so I'm not sure if they'll only be valid at that store or if they will be general manufacturer coupons valid anywhere. My hunch tells me it's the latter, but we'll see how accurate that is when the book arrives in 4-6 weeks.
That's pretty much my attitude for everything. "Oh really officer, I was speeding? We'll see about that in court!" Turns out I was. Judges apparently trust "radar readings" more than my claim that I can tell how fast I'm going by sticking my head out the window.
---
This free $30 coupon book seems to turn up at a new address every few months and today is no different. I've received it a few times and basically it's full of coupons for cleaning products from Proctor & Gamble, like Dawn, Cascade, Febreze. Unfortunately I don't do much cleaning other than tying Swiffer pads to my dogs. But wouldn't ya know, this sucker comes with coupons for them too!