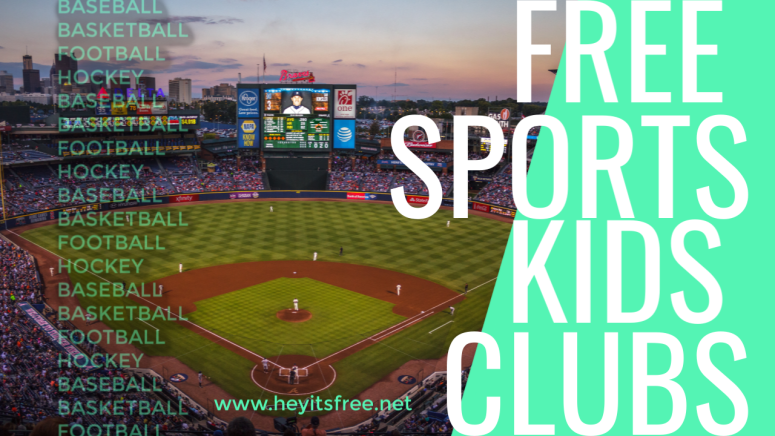 Since the dawn of HIF, major sports teams and their affiliates have offered free kids clubs. These offers are continually changing, but this week I compiled all of them into the post below! I'll continue updating this post going forward as new kids kits are released or updated.
So what do you get with a free kids club? Well, that depends on the team! The most common freebie are fan badges, lanyards, and draw string backpacks. However, some teams offer free tickets to games! How cool is that?!
Paid kids clubs are sadly more plentiful. While some are insanely expensive, I noticed quite a few in the $20-$30 range that came with nice swag and multiple tickets to games. Depending on your family plans to attend game, some of these look to be decent offers where you can save some money with the little ones.
Finally, I've included all the dud teams as well, who offer no free or paid kids club. I've also included instructions on where to look for possible new clubs, since these change with each sports new season!
As always, please share in the comments if you find any new or altered sports kids clubs!
Free Baseball Kids Clubs ⚾
Professional MLB teams are tied for the most free kids clubs (9) out of 30 teams. That's 30% of teams offering offering freebies! They also lead the way in paid kids clubs at 18, leaving only 3 professional baseball teams offering no kids club whatsoever.
Paid Baseball Kids Clubs
No Kids Club Available
Unfortunately, I wasn't able to find any sort of kids club at all for these final teams. Maybe we should tweet at them and ask why?! If you get a response, be sure to tweet at @heyitsfree and let us know!
Free Basketball Kids Clubs 🏀
They say basketball is the most global American sport. Well, the NBA is doing a good job of exporting freebies! Professional basketball teams have overtaken their baseball counterparts for the most free kids clubs, offering 12 free clubs, up from 9 last yera. However, they only have 4 paid clubs, leaving a whopping 14, or 47%, of teams with no kids clubs at all!
Now, for the bad news. The NBA season is currently suspended because of the pandemic! As such, many of the following free kids clubs might be closed for registration. However, they offered a free program for 2019-2020 and in most cases are still taking applications.
Paid Basketball Kids Clubs
No Kids Club Available
Again, these teams decided not to offer a kids club for some reason. Feel free to inquire on Twitter as to why. If you get a response, be sure to tweet at @heyitsfree and let us know!
Free Football Kids Clubs 🏈
The NFL must have gotten the message! While last year they only had 4 free clubs in the league, it's now up to 8 free kids clubs out of 32 teams! That means 25% of the league offers a free kids fan club.
Another 8 (25%) look to have paid clubs for 2020. That leaves 14 (44%!) of teams with no kids club to speak of. Smart business?
Paid Football Kids Clubs
No Kids Club Available
Choose Your Adventure: You have a multi-billion dollar industry rife with long-term safety issues. Do you A: invest in both safety and the next generation of fans by offering kids clubs or B: Ignore kids altogether. If you're the following teams, you picked B!
Ask what's the deal to each team's Twitter. Tag us @heyitsfree and we'll help get an answer!
Free Hockey Kids Clubs 🏒
Uh oh, hockey. Professional hockey teams barely eked out victory over football last year, but have fallen to last place this year. They remain at 5 teams out of 31 (16%) providing free kids clubs for their young fans. That's the lowest percentage of all the major US sports.
Of the remaining clubs, 11 (35%) are paid and 14 (45%) have zilch.
Hockey has a very similar schedule to basketball. Like the NBA, the NHL is also entering their playoffs at time of publication. We should have more info on the 2019-2020 kids clubs later this year.
Paid Hockey Kids Clubs
No Kids Club Available
What the puck?! You know the deal by now. Hit us up @heyitsfree if you need help holding their feet to the ice!
Free Minor League Baseball Kids Clubs
Don't ask how I found all these free minor league baseball kids clubs! When I started looking, my expectations were rather low. I was pleasantly to find seven great free clubs! If you live near any of these towns, be sure to check them out.
Another idea is to search for your favorite college sports teams kids clubs! There are thousands of colleges across the country and some of them are bound to have some awesome free programs! If you find any, please don't be shy and share in the comments!
If you know of any free clubs, kits, or caboodles I missed, please share!