Friday, September 29, 2023 is National Coffee Day. That means we get free days! No, free national?
*checks cue card*
Ohhhh, free coffee! Who would have guessed?
👑 Best National Coffee Day Freebie
Scooter's Coffee – Get a free brewed coffee every day during September! This offer is valid for one freebie, per person, per day.
☕ Confirmed 2023 National Coffee Day Freebies
Biggby Coffee – Free 20 oz specialty beverage hot brewed coffee at participating locations.
Caribou Coffee – They're doing an entire week worth of discounts and promos.
Monday, Sept. 25 – Enjoy an extra shot of espresso or any beverage add on including oatmilk cold foam, a flavor shot or by adding chocolate to your beverage.
Tuesday, Sept. 26 – Take $1 off any large, XL or nitro pumpkin beverage.
Wednesday, Sept. 27 – Use the Caribou Coffee app to order ahead and receive double the points on your Caribou Perks account.
Thursday, Sept. 28 – Receive a large drink for the price of a medium.
Friday, Sept. 29 – Celebrate National Coffee Day with a medium Espresso Shaker for just $3, including a new Pumpkin Espresso Shaker.
Saturday, Sept. 30 – Receive $1 off when purchasing any two handcrafted beverages.
Sunday, Oct. 1 – Receive $1 off when purchasing any size drip brew coffee of the day.
Circle K – Caffeini fanatics get one free cup of coffee, any size in store from Sept. 25 through Oct. 2 via the Circle K app. To redeem, download the Circle K mobile app and follow the instructions under Deals tab.
Cumberland Farms – Scan the barcode at this link and get one free coffee, hot or iced, with no purchase necessary.
This coupon is also valid at these additional store locations:
Certified Oil
Fastrac
Kwik Shop
Loaf n' Jug
Minit Mart
Quik Stop
Sprint
Tom Thumb
Turkey Hill
Duck Donuts -Customers get a free medium hot coffee or cold brew with any purchase. Redeem in-shop or online with code COFFEEDAY23
Dunkin' – All day on National Coffee Day, Wednesday, Dunkin' Rewards members enjoy a free medium hot or iced coffee coffee with any purchase.
Dutch Bros – Dutch Bros will offer an exclusive $20 "Drink More Coffee" hat at all of their 750+ locations. Customers who buy a hat will get any drink of their choice for free.
Ellianos Coffee – Inform the barista of your desire to partake ni the National Coffee Day celebration and receive a medium hot or iced forree for free with no purchase necessary!
Kolache Factory – Get a free 12 oz. cup of coffee just by asking for it in-store or curbside. Not available online and no purchase is necessary.
Krispy Kreme – All customers get a free medium hot or iced coffee with no purchase necessary. They're also offering Original Glazed Dozen doughnuts for only $2.
LaMar's Donuts and Coffee – Their official Twitter accounts says "every gets a free small coffee on National Coffee Day"
Love's Travel Stops – Hot beverages are only $1 and all proceeds will be donated to the Children's Miracle Network Hospitals.
Maverik – Nitro cardholders can enjoy a free iced or hot coffee up to a Large and Adventure Club members can get theirs for 50% off.
Peet's Coffee – They're doing a goofy "disloyalty" program where they'll accept rewards points from competitor coffee brands. So on National Coffee Day this year, you can use your reward points from the following stores to get a free Peet's beverage:
Better Buzz
Bluestone Lane
Coffee Bean and Tea Leaf
Dunkin'
Dutch Bros
Joe and the Juice
Starbucks
The Human Bean
Tim Hortons
All you have to do is join the Peetnik Rewards program, take a screenshot from another coffee loyalty app, then upload the image to your account. Peet's will convert the image into a free beverage reward, which you can redeem on 9/29/23.
Paris Baguette – Get a free medium hot or iced coffee with the purchase of any treat.
Perkins – Save 20% on their retail coffee bags and K-Cup single serve coffee boxes between Sept. 25 – Oct. 1.
PJ's Coffee – In store only, get a free 12 oz. hot coffee or cold brew iced coffee with any pastry or sandwich purchase.
Potbelly – Members of their free Potbelly Perks program will earn double points with any purchase that includes a Cold Brew Shake. If you're a new Perks member, then this purchase will also trigger a free sandwich offer within your rewards account.
QuickChek – They're offering a free self serve coffee with any purchase.
Royal Farms – Join their free RoFo Rewards program and receive one free any size hot or iced coffee with no purchase necessary.
Sheetz – All Registered My Sheetz Rewardz customers will receive free Cold Brew or Nitro Cold Brew with any purchase.
A lot of sites are saying you'll need a promo code for this offer, but I reached out directly to Sheetz and they didn't mention any necessary code.
Shipley Do-Nuts – Make any purchase and receive a free medium house blend, cold brew or iced coffee. This is available in-store or online with code COFFEE929.
Stewart's Shops – All customers are treated to a free hot, iced, or cold brew coffee from noon to close. This deal includes any size coffee in any flavor with no purchase necessary!
Tim Hortons – Spend $3 and grab a free hot or iced coffee.
WaWa – All day, every day from September 1 – 30, any size hot coffee is free for all teachers and school administration in Mid-Atlantic states including PA, NJ, DE, MD, VA and Washington, D.C. Faculty need to simply share that they work at a school at the register to receive offer.
Wendy's – Get a small Coffee (Hot, Cold Brew, or Frosty Cream Cold Brew) for $0.99. Offer expires as 12:00am on 10/2/23.
Log into your rewards account via the app or website and then click "Offers" to see this promo.
Ziggis Coffee – When you use their mobile app to order, you can receive a free 16 oz. Daily Brew or Iced Coffee.
☕ Previous Freebies from Recent Years Unconfirmed for 2023
The stores listed below offered deals & freebies during previous National Coffee Days circa 2018-2022. However, as of time of publication, I have not found any official statement saying these places are participating in 2023.
I have reached out to all the these companies and will update this post if any of them confirm that they're offering a freebie or deal this year.
Einstein Bros Bagels

McDonald's – There might be a $0.99 promo for you within their mobile Rewards app.
Pilot Flying J – Use their myRewards Plus app to get a free any size hot, iced, or cold brew Pilot coffee.

I'm seeing other sites say this is confirmed for 2023, but I can't find anything from Pilot Flying J guaranteeing this freebie for 2023.

RaceTrac – I'm seeing sites says promo code COFFEEDAY23 will work in the Rewards App, but it's not working for me right now. Perhaps it'll work on Friday only?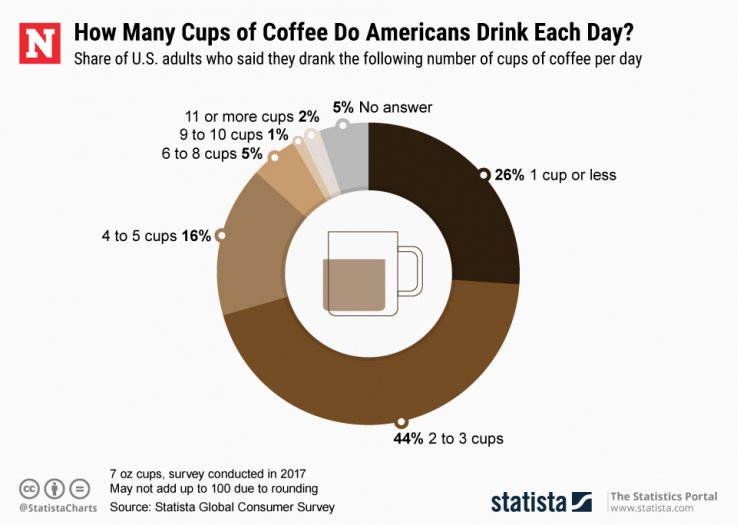 Please let me know in the comments of any I missed!