Thursday, September 29, 2022 is National Coffee Day. That means we get free days! No, free national?
*checks cue card*
Ohhhh, free coffee! Who would have guessed?
2022 Offers Coming Soon
The offers you see below are from last year! I'm trying to confirm all the 2022 offers ASAP. These offers are typically revealed during early September each year.
👑 Best National Coffee Day Freebie
Krispy Kreme – Get a free brewed coffee and a free Original Glazed Doughnut!
☕ Confirmed 2021 National Coffee Day Freebies
7-Eleven – 7Rewards loyalty members (free to join here) get one free, any size hot coffee with the purchase of a fresh baked good at participating 7-Eleven stores nationwide
Those looking to celebrate at home can enjoy a free extra large hot coffee with any purchase through 7-Eleven Delivery via the 7NOW app, only on September 29. You can get free delivery by using code FREE4U
Biggby Coffee – Free 20oz specialty beverage hot brewed coffee at participating locations.
Casey's – A free small coffee from September 26 to October 2 with any purchase using Casey's Rewards (guests must save the offer in their Rewards account).
You also get a free small coffee simply by joining Casey's Rewards! This offer will be applied automatically and is valid for 10 days after joining. Use code Ryafer853 when joining for an additional 50 free bonus points!
Circle K – Text FREE to 31310 to receive a digital coupon for a free cup of hot or iced coffee to redeem only on Wednesday, September 29, at participating Circle K stores.
Duck Donuts – Registered Duck Donuts Rewards Members (join for free here) will receive an app reward to enjoy a free medium cold brew or frappe that can be redeemed in-shop or online Wednesday, Sept. 29 through Oct. 1. Guests must download and register for the app by Sept. 28, 11:59 p.m. EST.
Dunkin' – All day on National Coffee Day, Wednesday, September 29, DD Perks members can get a FREE medium hot or iced coffee with any purchase. DD Perks is free to join and also entitles you to free Dunkin on your birthday!
MAPCO – Free regular 16-ounce coffee.
Panera Bread – They're giving parents & caregivers free coffee. Simply let Panera know at the cashier or drive-thru that you're a parent or caregiver and you'll receive free coffee all day. We're all caregivers for ourselves, so we all qualify!
Pilot Flying J – Use their myRewards Plus app to get a free any size hot, iced, or cold brew Pilot coffee.
Starbucks – Bring in a clean, empty, reusable cup (up to 20oz) and get a free cup of Pike Place Roast brewed coffee.
WaWa – Free any sized coffee all day long. You can get this freebie multiple times!
☕ Previous Freebies from Recent Years Unconfirmed for 2021
Bojangles – Get a $1 any size signature Bo'Town Roasters coffee.
Bruegger's – BOGO medium coffee.
Corner Bakery Cafe – Get a free coffee, any brewed hand-roasted coffee or cold brew, with any purchase.
Cumberland Farms – Text FREECOFFEE to 64827 and receive a free coffee coupon! I couldn't find any verifcation for this online for 2019, however I just texted the number and got my coupon tonight. It explicitly says valid on Sunday, September 29, 2019.
LaMar's Donuts and Coffee – Free small cup of coffee.
Le Pain Quotidien – Free regular coffee to any person that brings in a reusable cup or mug.
Love's Travel Stops & Country Stores – Get a large (24 oz.) coffee or hot beverage for only $1 on Sunday and Monday. On both days, hot beverage sales will go to Love's 20th annual Children's Miracle Network Hospitals campaign.
PJ's Coffee – Free 12 oz. Viennese blend hot or cold brew coffee.
Speedway – Get a free BELVITA Breakfast Biscuits with any size coffee purchase.
Tim Hortons – Place an order via their mobile app and you'll get a reward coupon good for a free coffee.
White Castle – A free small coffee is yours with any purchase.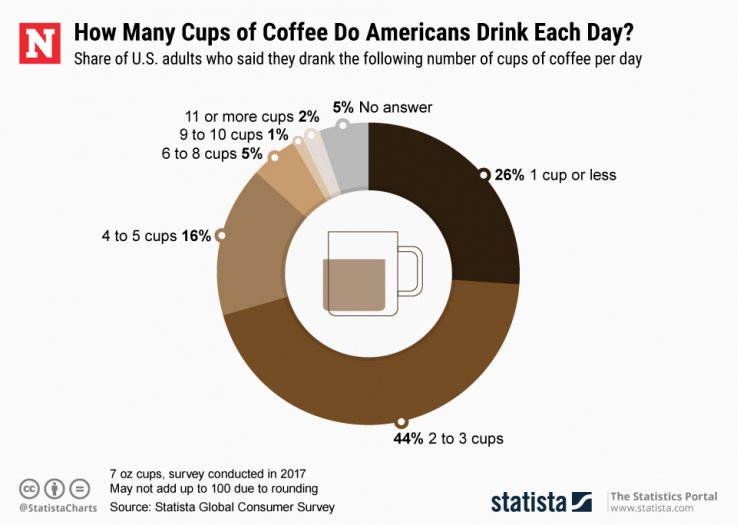 Please let me know in the comments of any I missed!