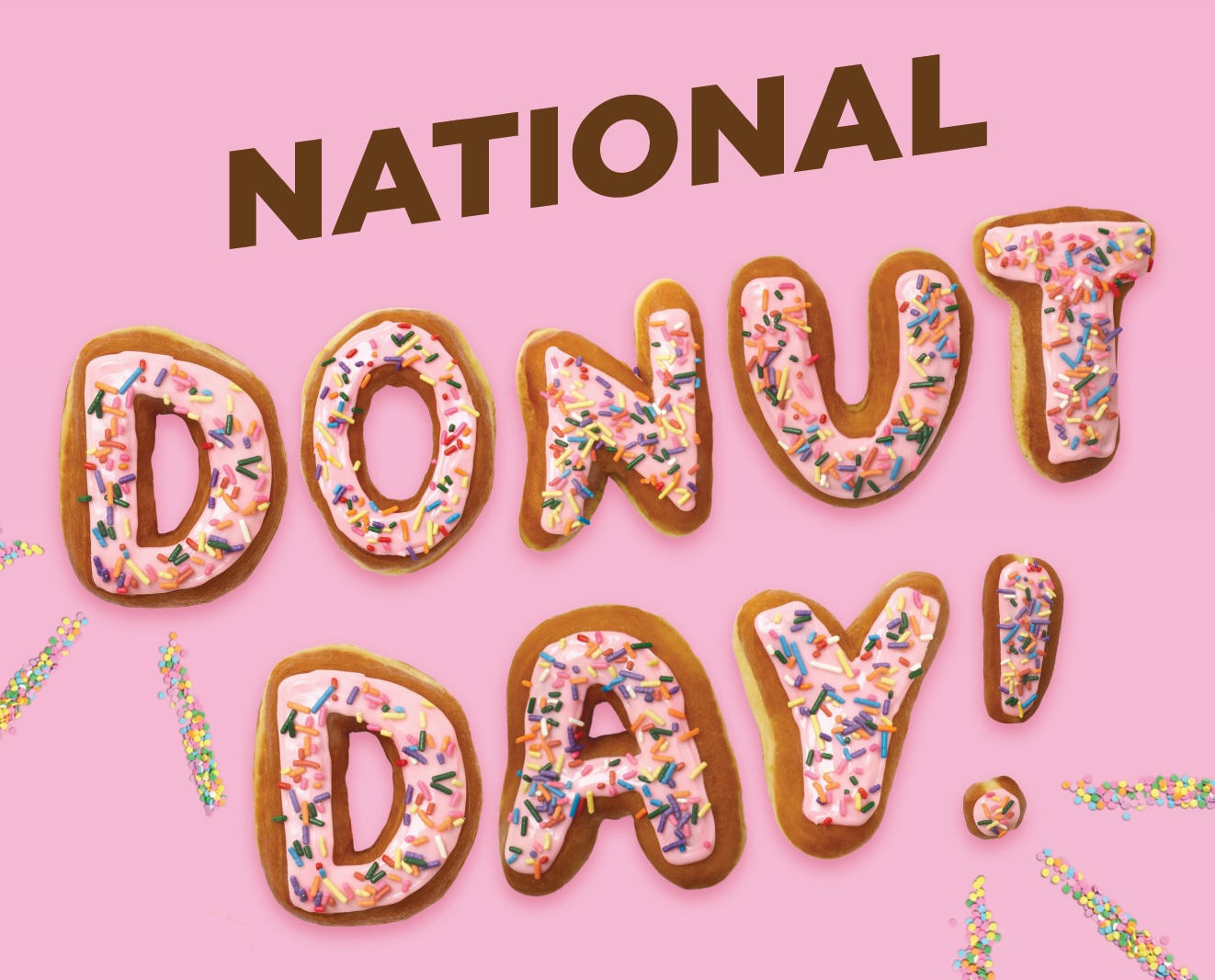 Friday, June 4, 2021 is the next National Doughnut Day. Or National Donut Day, whichever way you swing. It dates back to 1938 and dates forward to delicious, scrumptious free doughtnuts and donuts and coffee!
So dig out those extra stretchy pants and skimp on dessert for a few nights because we're about to get some free doughnuts and donuts! As always, you might want to confirm with your local store that they're participating in any promotions. I've listed all the confirmed 2020 offers I could find. This post will get updated with 2021 offers as we get closer to the event.
If you spot any I missed, please leave a comment with a link to the offer!
Krispy Kreme – Your pick of any variety donut for free! Their chocolate iced kreme filled have always been a favorite of mine since I was a wee little Goob. (locations)
Dunkin' Donuts – Free classic donut of your choice with the purchase of any beverage. (locations)
Walmart – Select locations will offer free samples of coffee and donuts between 12:30-6:30pm.Enter your zip code to see if a local store is participating. (do I really need a locations for Walmart?)
LaMar's – Get one free donut with no purchase necessary of any donut "with a hole." (locations)
Kwik Trip – Get a coupon for a free Cake Donut, Dunker, or Glazer with your Kwik Rewards card. After logging in, go to "Coupons" and click "Add Offer" to save the coupon to your account. (locations)
Duck Donuts – Receive a free classic donut, which includes their bare, cinnamon sugar, or powdered sugar donuts. No purchase necessary! (locations)
Unconfirmed Freebies
Cumberland Farms – For the second year in a row, many sites and even news stations are reporting you'll get a free doughnut if you buy any sized drink, but I can't find anything from CF confirming this. They've held similar promotions on past National Doughnut Days though, so I'd call ahead if you're interested in this.
If you have a link or press release from Cumberland Farms confirming this freebie, please share in the comments!
Shipley Do-Nuts – In previous years, you could drop in between 5am – 12pm to pick up a free glazed donut with any purchase. I haven't found any confirmation for 2021, though.