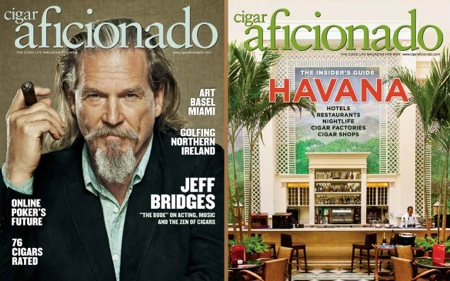 This freebie has returned from October 2014 for any Hiffer looking for new reading material!
RewardsGold is offering a rare free Cigar Aficionado magazine subscription. Lowly connoisseurs and enthusiasts need not apply.
Heck, this offer actually breaks the mold and quizzes you on the subject of the magazine too! Seems fitting, plus I was getting tired taking surveys on my peanut butter eating or daytime television watching habits (two actual surveys RewardsGold recently asked for free magazine offers)
Also remember that you can put fake info for your "friends." Also after submitting your address, I was offered 9 bonus free magazine subscriptions.