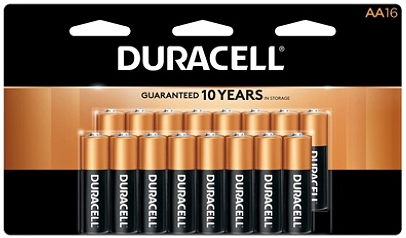 Now through Saturday, October 27, Office Depot/OfficeMax Rewards Members can get 2 free packs of Duracell Coppertop 16-ct. batteries after rebate rewards! You'll get 100% back in store credit for your next purchase. Becoming an Office Depot/OfficeMax Rewards member is free too.
This deal is for AA and AAA batteries, both of which are $15.99 for me. That means this freebie can be worth up to $31.98 in value!
I'm happy these are Coppertop and not Copperhead batteries. I'm 1% Indiana Jones, in that I loathe snakes. And Nazis. And I love history. Okay, I'm 3%!