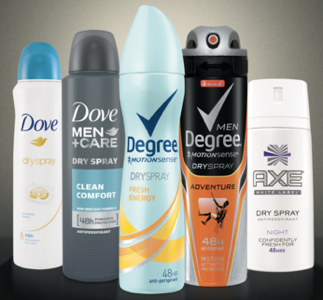 This offer from Nov. 2015 has returned!
You may have seen free Unilever samples from their brands Dove, Degree, & Axe posted on some sites recently. However they were only available to select states.
Well not anymore! All you have to do is answer a few questions and you'll be able to seelct from 8 different samples, though they seem to be going fast.
If the form doesn't load on the first page, you may need to disable any Ad-blocking plugins you have installed or try another browser. I was offered the following:
Dove Men+Care Fresh & Clean Fortifying 2-in-1 Shampoo and Conditioner
Dove Men+Care Elements Minerals + Sage Body Wash
Dove Men+Care Elements Dry Spray
AXE 2-in-1 Shampoo + Conditioner
AXE Body Wash
AXE Phoenix Daily Fragrance
Suave Men (why thank you)