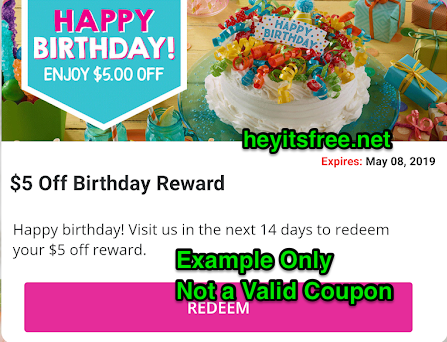 Maggie Moo's Birthday Freebie
Birthday Offer
$5 off birthday reward
Full Birthday Freebies List!
🎂 Don't miss
all
the
birthday freebies
available each year!
Please remember not to print the image above as that's my coupon for Maggie Moo's birthday freebie. Besides, it's not like your name is Ryan, now is it? Unless it is. Either way, stop screwing up my lesson! What was I saying again?