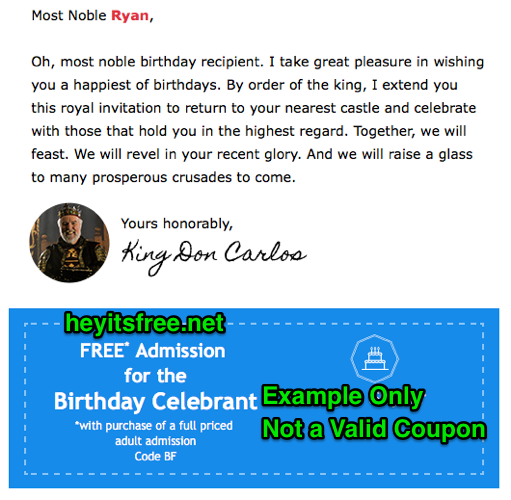 Updated: 04-15-2017
I was really hoping the Medieval Times birthday freebie would be for one free jousting lesson. At the very least they should offer you the chance to be a court jester for the evening.
Signup Freebie: zilch
Birthday Freebie: Free BOGO admission coupon.
I've had a few companies contact me and ask that I remind Hiffers not to print the image above. In order to get your very own coupon, follow the link above, sign up, and they'll email you one near your birthday. And as always, we have a full list of birthday freebies!