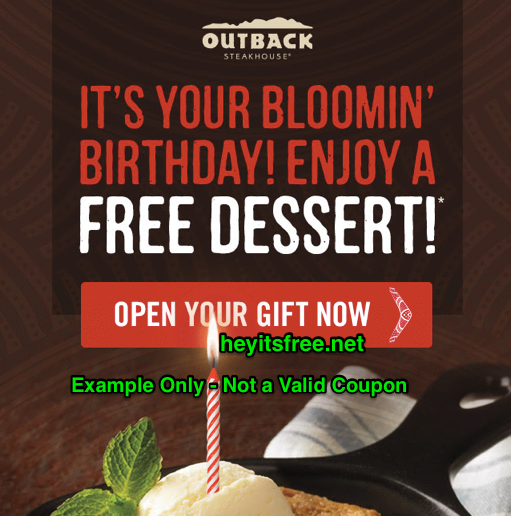 I'm not sure I can eat my weight in bloomin' onions and steak before devouring that delicious looking Outback Steakhouse birthday freebie, but dang it, I'm sure willing to try!
I actually lived in Australia for the better part of a year in collage. Take it from me, they don't have any actually onions that bloom with a breaded crust. I spent months looking for it.
Signup Freebie: Uncertain, if you get something please let us know in the comment!
Birthday Freebie: Free dessert
Remember, we have a full list of birthday freebies that's always growing and evolving!