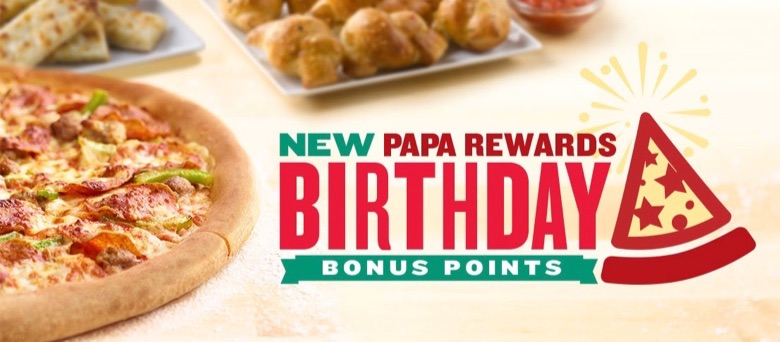 Holy freaking moly. The Papa John's birthday freebies has finally been uploaded to their website. Only took them, what, six years?! The sliver of OCD in me is thrilled I can finally make a link for Papa John's on our free birthday stuff list!
Signup Freebie: Unsure, as I joined many years ago. If any Hiffers get something, please share in the comments!
Birthday Freebie: 10 free Papa Points which must be used during your birthday month.
You'll have to make sure to make a free Papa Rewards account online first and enter your birthday. You'll then receive an email with your unique promo code on the first week of your birthday month.