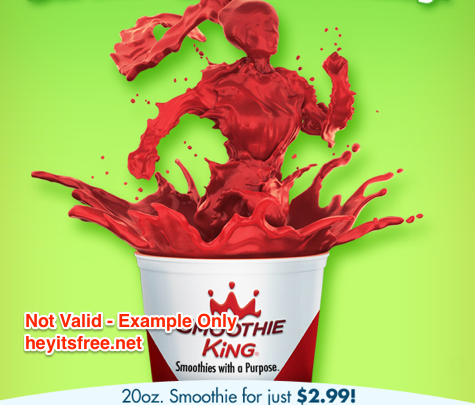 Smoothie King Birthday Freebie
Birthday Offer
20 oz. Smoothie for $2.99 but only for Champion members
Today's Freebie
$2 off coupon
Full Birthday Freebies List!
🎂 Don't miss
all
the
birthday freebies
available each year!
I've turned up bupkis freebies today so instead I spent a while putting together a bunch of birthday freebie posts. I'll try staggering them out over the rest of today but for now here's the Smoothie King birthday freebie: a BOGO coupon discounted smoothie!
On the one hand, it's nice that you get a BOGO coupon when you sign up for their newsletter. On the other hand, it stinks that you have to pay for their birthday offer.