With summer fast approaching and vaccines finally being delivered, we should soon start learning if & when the summer movie deals will return for 2021!
The following details were all valid in 2019. Then, for obvious reason, we didn't have any offers in 2020.
Eagle-eyed Hiffers (holy crap, how did you get an EAGLE'S EYE?!) know that my current offspring count sits equal to the number of home runs I've hit for the Seattle Mariners this season. That said, growing up with tons of siblings, I have an inkling for what it's like with bored, moping children around the house. For you see, I myself get bored. A lot. And if your kids are anything like me, it must be insufferable to be around them when they have nothing to do. Plus it's hot outside! I need some cheap, air-conditioned entertainment.
As such, here's a huge list of all the free & cheap summer movie events! Almost every theater chain has a dedicated page advertising their summer deals, plus a helpful list of participating locations. So be sure to make sure your local spot is holding a deal before heading out.
I've included both nationwide and smaller, regional chains so as many Hiffers can take advantage of these deals as possible. I'm sure there are more, so please leave a comment if you find any I missed!
Alamo Drafthouse – Their summer Kids Camp shows children's classics with tickets at $1, $3, or $5, depending on location. Kids earn stickers for your Alamo Kids Club Prize Book and 100% of proceeds go to local nonprofits! You can even buy your tickets online, making this super easy and relaxing!
AMC Theaters – Their Summer Movie Camp program holds kid-friendly movies plus a KidsPack every Wednesday for just $4! This year, the program runs through July 31 and will feature movies such as Trolls, Lego Movie 2, Peter Rabbit and many more.
The KidsPack mentioned includes a kid's size popcorn, small drink, and FrootiTooti fruit snack!
Bow Tie Cinemas – Select locations are showing free kids movies on Tuesdays and Wednesdays at 10am from June 25 to Aug. 21.
Cinemark Century Theaters – They have two different money saving movie programs. During their 10-week program from May 27 to Sep. 8, pay $1 per person, per movie, at the box office on the day of your movie! That's already a great deal. But you can also pay $5 in advanced and get tickets for all 10 movies!
Cineplex – Saturday mornings at 11am through July will feature Cineplex Family Favourites. Watch a family favorite film each week for only $2.50 at participation locations, with a portion of the proceeds supporting the WE Charity.
Classic Cinemas – Running June 5 – August 7, take part in the Wednesday Morning Movie Series. Each Wednesday morning, ticket prices are just $1, with all movies rated G or PG. Movies start at 10am, but doors open at 9am. You're encouraged to arrive early to meet some of your favorite characters and join in on the fun games & activities.
Georgia Theatre Company – Join them for the Summer Kid Show Series at 10:00am every Tuesday and Thursday in June and July. They've got $1.50 admission, $1.50 drinks, and $1.50 popcorn.
Harkins Theater – Prices look to vary by participating location, but kids can enjoy a movie a week for 10 weeks, for less than $1 per film!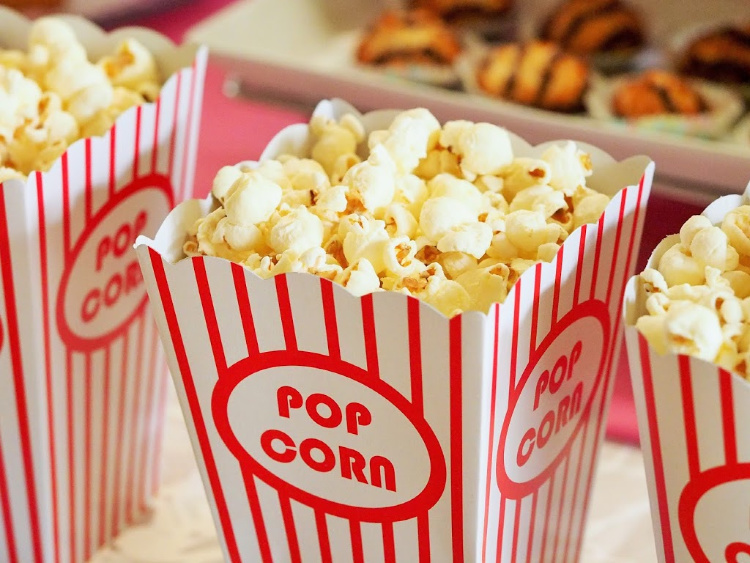 Marcus Theaters – Every Sunday, Monday, and Wednesday mornings at 10am from June 16 – Aug. 14 will feature a favorite family flick for just $3! Popcorn and fountain drinks are $2.75 as well. Finally, you can score 2 free tickets and print them from home thanks to your local American Family Insurance agent.
Don't miss those literal free tickets right there! ☝
Megaplex Theatres – Individual tickets are $1.50 for 10am movies running almost every day, with sensory friendly shows at 10:30am! You can also buy a 10 movie pass for just $10.
Metropolitan Theaters – Get $2 admission to movies at 10am, starting June 11 – Aug. 13. Dates depending on your regional theater.
Redstone & Wildhorse are every TUESDAY
MetroLux 14 & Paseo Nuevo are every TUESDAY & WEDNESDAY
Camino Real is every THURSDAY
Paragon Theaters – Scroll down to find their Free Kids Movies promotion. Starting June 11 through Aug. 8, get free admission for 10am movies on Tuesday, Wednesday, and Thursday. Seats are limited to first come, first serve.
Phoenix Theatres – Absolutely free select 10am showings of kid movies every Tuesday, Wednesday, and Thursday. Doors open at 9am and all ages are welcome. There's also a "special kiddie meal" available, but I'm not sure what's included in that.
Regal Cinemas – All summer long, you can see select G or PG movies for just $1 a ticket! Show times are Tuesdays & Wednesdays at 10am via their Summer Movie Express program.
Studio Movie Grill – Their Summer Children's Series varies by location, but largely runs every weekday at 11am through the end of summer. Like the rest, you get a family friendly film for only $1 a ticket.
Showcase Cinemas – Their Bookworm Wednesdays allow kids to bring in a book report (6 and under don't need this) in exchange for free admission! The best I ever got for a book report was the promise of no more book reports.
Ultra Star Cinemas – Finally, see a different movie every week at 9:30am for just $1. New movies are rotated each week.
So there you have it. Like I said earlier, please leave a comment if you know of any programs I missed!
Other Summer Freebies