The 2022 Tax Day freebies post should start coming together in mid-March 2022! Check back then to find all the deals and freebies.
Ahh, glorious Income Tax Day is upon us with but a single day to spare. I've still yet to finish mine. I've only entered in my name and address on my Turbo Tax account, but the status bar still reads as 0% complete. That's not too encouraging if you ask me. I might just end up filing for an extension this morning. Hooray Democracy! At least I'm a few steps ahead of Homer Simpson.
While I toil away at figuring out which of my plants count as dependents (hey, they couldn't live without me!), enjoy this list of 2021 Tax Day freebies and deals! I should note, you may see other frugal sites reporting additional freebies, but I didn't include those. Everything below are offers with hard evidence for them online.
Unless otherwise noted, these freebies are available on Thursday, April 15, 2021 only.
2021 Tax Day Freebies
File Your Taxes – Before we get to the fun stuff, you've filed your taxes, right?! If you haven't, you can file your free federal tax return in minutes with Turbo Tax or H&R Block. I'd start with getting that done before scoring any freebies from below 😀
California Tortilla – Say the password "Chipping In" to get free chips and queso with any purchase. (locations)
Great American Cookies – One of the longest running Tax Day freebies, for it's sixth year in a row, is my favorite! Snag a free Cookies & Cream cookie for a jolt of sugar down the homestretch! (locations)
Hardee's – Free sausage biscuit, no purchase necessary, 7-10 am. (locations)
Hot Dog on a Stick – You get a free Original Turkey or Veggie Dog on a stick. (locations)
Kona Ice – They'll be giving away free shaved ice again. Last year, in order to find a participating location, you had to tweet your zip code @konaice and they'd let you know the closest truck. You can still do that, or you can use their new Find A Kona.
Planet Fitness – This 10th annual free HydroMassage might actually be the longest running Tax Day Freebies on this list! Offer is valid April 17 – 22.
Tony Roma's – Your Tax Relief is free kickin' shrimp. Your Next Day Relief is not getting food poisoning! (locations)
Previous Tax Day Deals
Boston Market – If you dine-in, you can purchase a $10.40 that includes a Half Chicken Individual Meal with 2 sides, cornbread, PLUS a regular fountain beverage. (locations)
Bruegger's Bagels – $10.40 gets you a Big Bagel Bundle, which is 13 bagels and two tubs of cream cheese. Offer available now through April 17, 2018. You can print the coupon on their site. (locations)
Captain D's – Taxes never tasted this good! Get 6 pieces of Batter Dipped Fish, 1 family side, and 6 Hush Puppies for $10.40. (locations)
Chuck E. Cheese's – For every large pizza purchased, guests will get one large cheese pizza free. Offer valid from April 17 – 19, 2018. (locations)
Cici's – $4.17 Adult Buffet with the coupon from their Facebook page. (locations)
Entertainment.com Coupon Book – Their 2018 Coupon Books are on sale for $10.40 with free shipping, their best price of the year! Offer valid through April 18, 2018.
Firehouse Subs – Free medium sub when you buy a full-priced medium or large sub, chips and drink. Offer valid April 17-19, 2018. (locations)
Grimaldi's Pizzeria – Their Tax Day Promo (what an original name!) is back. Guests can enjoy a 16″ traditional cheese pizza for only $10.40. (locations)
Hungry Howie's – Use promo TAXDAY18 to score a medium 1-topping pizza for $0.15 when you buy a large 1-topping pizza at regular menu price. You must order online and is for carry-out only. (locations)
Noodles & Company – If you order online, use code TAXDAY18 and receive $4 off any $10 or more purchase. (locations)
Office Depot & OfficeMax – 5 free pounds of document shredding. Whoa, are you Trump's new attorney?! Offer valid through April 28, 2018. (locations)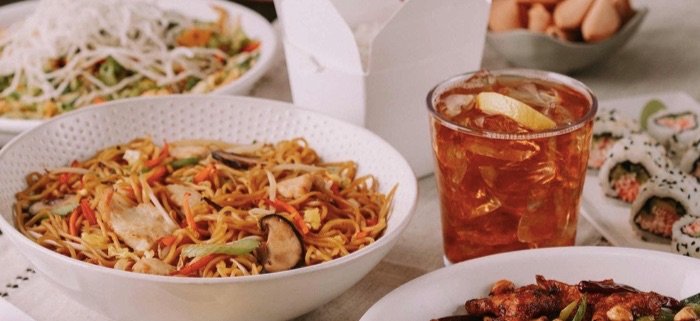 P.F. Chang's – They're not only giving 15% off takeout via code TAXDAY, but it also has the following opening: "You win some, you lose some, but you can always get dim sum."
Swoon
This promo code can be used online or referenced when ordering by phone!
Schlotzsky's – Score a free small Original sandwich with the purchase of chips and a medium drink. (locations)
Sonic – Half price cheeseburgers all day long. This is advertising as a cheeseburger offer, but the fine print makes it sound even better. And I quote, "Offer Includes Quarter Pound Double Cheeseburger + Medium Tots or Classic SONIC Signature Slinger + Medium Tots."
Soooo….free tots, right? (locations)
Sonny's BBQ – Enjoy a half-price rib dinner. Pick from either Sweet & Smokey or House Dry-Rubbed Ribs plus two sides and bread. (locations)
As always, if you know about a freebie I missed, please share it with me and other Hiffers alike in the comments!