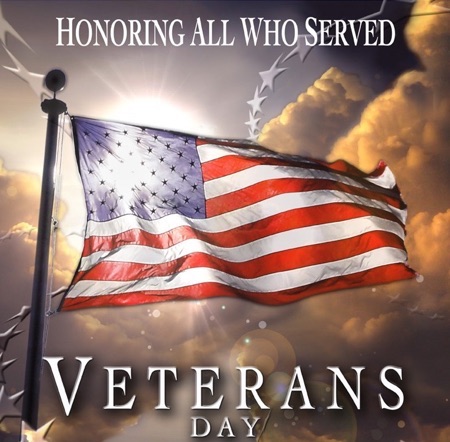 The freebies below were for Veterans Day 2019. I will update this with 2020 deals closer to November 2020.
Veterans Day is Wednesday, November 11, 2020. Here's hoping this year has as many freebies as 2019!
I broke this massive list into sections. There's so much free food, that I even split that up into free meals and free everything else (appetizers, drinks, sides, desserts, etc.)
Unless otherwise noted, these freebies are only available on Sunday, November 11 for Veterans and Active Duty Military personnel. You will need your valid military ID for almost all of these offers!
Retail Discounts & Sales
Academy Sports & Outdoors – 10% off purchases through Sunday.
Dollar General – 11% discount on in-store and online purchases for all veterans, active duty military, members of the National Guard & Reserve and their immediate family members. This discount will be available in all store locations or online by using the promo code MILITARY11 … so … everyone can use it online?
Food Lion – 10 percent discount on Monday.
Great Clips – Free haircut.
Home Depot – Veterans get a 10% discount. Active Duty get a 10% discount year round!
Publix – Save 10%. Excludes prescriptions, alcohol, tobacco, gift cards, lottery tickets, postage stamps, money services, Publix Delivery, and Publix Curbside.
Southeastern Grocers – BI-LO, Fresco y Más, Harveys Supermarket and Winn-Dixie are all giving away 11% off your total bill. I know it has to do with the date, but I like to think they're trying to one-up Publix. Oh, yeah, grocery stores are like goofy gangs with feuds in my head. It's awesome.
Sports Clips – Free haircut.
Target – All military personnel, veterans, and families get 10% off both in-store and online purchases through Monday, November 12!
Tractor Supply Co. – Veterans, active-duty personnel and their dependents get a 15% discount. They have a landing page with some pre-sales on it already too.
Walgreens – 20% discount Friday-Sunday.
---
Free Meals & Entrees
54th Street Grill & Bar – Any free entree, up to $12.
Applebee's – Free meal from 8 possible options.
Arooga's Grille House – Free meal on Monday.
Aspen Creek Grill – Free meal from a select menu on Monday.
Back Yard Burgers – Free classic burger.
Bakers Square – Free breakfast from 3 choices.
Bandanas BBQ – Free meal.
Bar Louie – Free burger or flatbread, up to $15 in value.
BJ's Restaurants – Free entree up to $12, Dr. Pepper drink, and possibly a Pizookie dessert.
Bob Evans – Free meal.
California Pizza Kitchen – Free meal from 13 different options.
Chili's – Free meal from 7 options.
Claim Jumper – Free meal from 9 options on Monday.
Cotton Patch Cafe – Free fried steak or chicken fried chicken (….that's not a typo).
Denny's – Free Grand Slam breakfast from 5am-noon on Monday.
Emmet's Social Table – Free meal on Sunday and Monday.
El Torito, Acapulco, Chevys and El Torito Grill – Free 3-item combo meal.
Famous Dave's – Free meal of 2 meats, 1 side, and a corn bread muffin on Sunday and Monday.
Fatz – Free Calabash Chicken Basket.
Firebirds – Free meal on Monday.
Friendly's – Free Big Two Do Breakfast or a free All American Burger for lunch and dinner.
Golden Corral – Free dinner on Monday from 5-9pm.
Hooters – Free entree from 6 choices.
Houlihan's – Free entree.
Hy-Vee – Free breakfast buffet on Monday.
IHOP – Free stack of Red, White, and Blue pancakes from 7am-7pm on Monday.
Joey D's Oak Room – Free entree.
Jon Smith Subs – Free 6″ Steak Bomb sub on Monday.
Little Caesar's – Free $5 HOT-N-READY lunch combo from 11am-2pm.
Logan's Roadhouse – Free meal of an entree and two sides from 3-6pm.
Max & Erma's – Free meal of 1/2 lb. burger, fries, and drink.
Margaritas Mexican Restaurant – Free entree.
McCormick & Schmick's – Free entree from a select menu.
O'Charley's – Free $9.99 entree, either Sunday or Monday.
On The Border – Free create-your-own combo meal with endless chips & salsa.
Primanti Bros – Free classic Primanti Bros sandwich.
Red Robin – Free tavern double burger and bottomless steak fries.
Rib Crib – Free meal of two meats and one side.
Romano's Macaroni Grill – Free Mom's Ricotta Meatballs + Spaghetti.
Shanes Rib Shack – Free sandwich, regular side, and 20-oz. beverage November 8th through November 10th only.
Sheetz – Free 6″ turkey sub & drink AND a free car wash.
Shoney's Free all you care to eat breakfast bar on Monday, Nov. 12 from Open-11am.
Sizzler – Free complete lunch until 4pm.
Sweet Pea's – Free single item from their menu.
Texas de Brazil – Free dinner meal plus 20% off for up to six additional guests both Sunday and Monday.
Texas Roadhouse – Free lunch from a list of 10 possible entrees.
Toojay's – Free entree.
TravelCenters of America – Free meal on Monday.
Twin Peaks – Free meal off a select menu.
Wienerschnitzel – Free chili dog, small fries, and small Pepsi.
White Castle – Free combo meal.
Wild Wing Cafe – Free meal.
---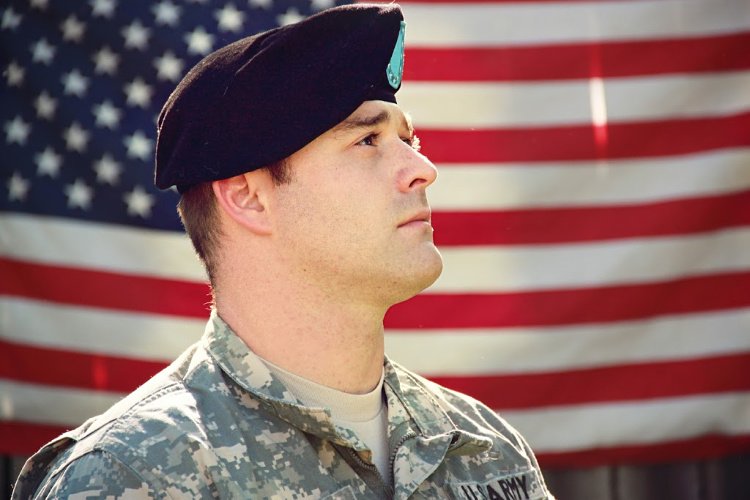 Free Drinks, Sides, & Desserts
Ben's Soft Pretzels – Free regular jumbo soft pretzel on Monday.
Biggby Coffee – Free coffee on Sunday and Monday.
Buffalo Wild Wings – Free wings and side of fries.
Chipotle – BOGO burrito, bowl, salad, or order of tacos.
Cracker Barrel – Free Double Chocolate Fudge Coca-Cola® Cake dessert or Crafted Coffee.
Dunkin' Donuts – Free donut.
Fogo de Chao – 50% off on Friday-Sunday.
LaMar's – Free Donut & coffee.
Lucille's Smokehouse Bar-B-Que – Free dessert on Sunday or Monday.
Menchies – Free 6 oz. frozen yogurt.
Pilot Flying J – Free coffee of any size and your choice of a PJ Fresh breakfast sandwich, packaged pastry item or a Cinnabon Center of the Roll Saturday-Monday. You'll need to use the free Pilot Flying J app to redeem the offer.
Price Chopper – Free coffee & donut.
Red Lobster – Free appetizer or dessert.
Ruby Tuesday – Free appetizer.
Scooter's Coffee – Free drink.
Starbucks – Free tall, 12 oz. brewed coffee.
Yard House – Free appetizer.
---
Entertainment & Outdoor Freebies
Main Event – Free $10 in arcade game play and one free entree.
Verizon Up Rewards – Check your account for a free $5 AMC movie gift card.
Colonial Williamsburg – Free admission to all active duty military, reservists, retirees, veterans, National Guardsmen, and their immediate dependents from Saturday-Monday.
Knott's Berry Farm – Free admission for yourself and one guest from November 1 – 15 and November 26 – December 21, 2018.
National Parks – No entrance fee for the general public!
Akron Zoo – Free admission and immediate family members receive 50% off admission.
Atlanta Zoo – Free admission and $4 off general admission for up to six accompanying guests.
Birmingham Zoo – Free admission for all veterans, active and retired military and their dependents. Valid on both Sunday and Monday.
Cincinnati Zoo – Free admission and the offer also allows military personnel to purchase up to six (6) half-price admission tickets for members of their immediate family.
Franklin Park Zoo and Stone Zoo Free admission Saturday-Monday.
Nashville Zoo – Free admission for active military personnel, military veterans and their immediate families!
Oregon Zoo – Free admission for military veterans and active military personnel, as well as family members who accompany them to the zoo. Families of deployed military personnel also will be given free admission.
Point Defiance Zoo & Aquarium – Free admission and families get half-off, Saturday-Monday.
Riverbanks Zoo – Free admission.
Sedgwick County Zoo – Free admission to all military personnel and immediate families on Sunday and Monday.
Sunset Zoo – All guests receive free admission in honor of American soldiers and their families.
Woodland Park Zoo – Free admission.
Aquarium of the Pacific – Free admission while friends and family receive $3 off adult and $1.50 off child admissions.
Mystic Aquarium – Free admission both Saturday and Sunday.
Newport Aquarium – Free admission from November 10 to 18 and family members receive their military discount of $3 off adult tickets and $2 off child tickets.
Hot DANG that's a lot of freebies. There couldn't be a more deserving holiday for them either! Thank you to all our military men and women serving, both past and present!