Site
Highlights & Rating
Payouts

BBB Rating: A+

Signup

Offers increase in value as you go.
Tons of different earning methods.
💲5 signup bonus.

$30
$30
$30

BBB Rating: A

Signup

Unique and numbers ways to rack up cash.
Paid out over $200 million back to users.
Another 💲5 signup bonus!

$5
$10
$15

BBB Rating: A+

Signup

Lowest payout threshold means you get your 💵 quicker!
Nielsen backed, therefore more offers & trials.

$3
$3
In 2005, when HIF was only a figment of my imagination, I was heavily into the "make money online for free" scene. It's actually what I considered making HIF about until I got into freebies!
Most of the offers involved paying a little money and getting little more back via a check in 10-18 weeks. There were scams and you had to stay on top of things, but if you were diligent and read the fine print, it was a cool little world where you could make some side money.
One of the popular methods were survey sites. They paid less than the big offers, but you could make a quick buck today versus waiting 18 weeks for a bigger check.
Flash forward to earlier this summer. I heard the term beermoney and began looking into it. Turns out, that's what the free money online scene had evolved into! As in you won't get rich, but you'll earn a little extra beer money. 😄 🍺
As I read more about beermoney, I started recognizing names from 15 years ago. With times still tough for so many, I figured why not put together a list of the best survey sites that legitimately pay out in 2021.
There are 3 simple rules when it comes to the best survey sites.
Important Survey Rules!
Use a new email for surveys only.
Don't give out your personal phone number.
If it's too good to be true…
If you follow these rules, you're golden!
For starters, make a new email account and only use it for survey sites. I prefer Gmail, but any free email service will work. The goal is making sure your personal or work email doesn't get slammed with survey offers.
Next, you'll want to get a free Google Voice phone number. This way if a legit survey company is ever acquired by a shaddy company, they can't sell your phone number to spammers!
Last, if it sounds too good to be true, then I promise it is. Make sure not to waste your time on any site that promises big, huge paydays. I participated on these sites during my downtime – watching TV at night, waiting for my girlfriend to get ready, sitting on the subway, etc.
Over the course of a month, casually taking surveys, I made enough to buy a few rounds at the bar this weekend. I could have made a little more if I spent less time watching The Expanse!
Key Survey Tips I've Learned
On top of those Rules, I picked up two key tips to maximizing my time and keeping my sanity on beermoney sites.
You can always give fake info or choose not answer.
Shop around – different sites want different people!
Always remember you can give fake info or select the "don't want to answer" option. There's no law against telling somebody on the Internet that you're Bob T. Bobbertson III from Tucson, AZ, a 90 year old Southern Baptist worth a million bucks. Perhaps while answering some questions, Mr. Bobbertson's eyes frequently slip to the screen as the Mariners continue their date with destiny. Who knows what he might have clicked!
Though be warned – the more inconsistent answers you give, the less surveys you may qualify for. That's why I always pick the "choose not to answer" option if I don't feel like giving away my personal info.
Finally, shop around! Each of these sites are running surveys or studies for specific brands or products. That means one site might want a single guy taking their surveys while another wants married moms. After joining multiple sites, you'll quickly notice which sites are giving you the most opportunities.
Armed with these tips, you can make money during your free time starting today!
Stuck Signing Up?
Some signup processes make it seem like there's nothing more to do after you join. Simply go back to the homepage and log-in with the account you just created. You'll then find the main user area!
3 Best Survey Sites
Without further ado, let's get to the best survey sites!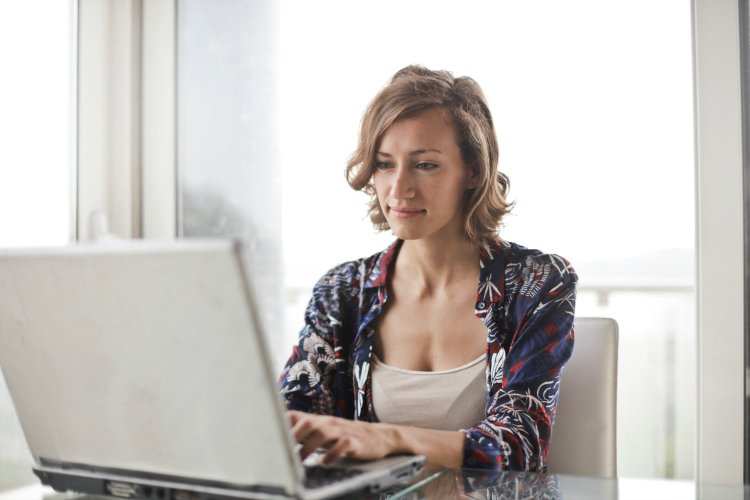 Inbox Dollars
Inbox Dollars is a platform run by Cotter Web Enterprises, a company with an A+ BBB rating. They pays users cash for participating in polls, taking surveys, playing games, watching videos, and reading emails. They're not only one of the oldest sites on this list (up there with HIF in total age!), but they're also routinely rated as one of the top survey sites.
One reason users tend to love InboxDollars is the more you use their features, the more opportunities you're given to make money. For example, those who read the paid emails every day will continue to regularly receive them. However, if you don't read the emails or delete them without opening, InboxDollars will skip days and email you less. However, if surveys are your jam and you keep taking them, InboxDollars will start offering you more of them. They basically let you choose how you want to earn money.
Hands down one of the best bonuses offered on this list is InboxDollars gives all new users $5! Seriously, just for joining, you get $5 added to your account.
Payout for offers range from $.50 all the way up to $50. Most emailed offers are super easy to complete, though the higher paying offers tend to take at least 5 minutes. There are also high-paying offers that require you to sign up for other products or trials, but I personally skip all of them. My research shows those offers typically are approved within two days.
One wrinkle is their high minimum threshold required to cash out, which is $30. They also don't offer PayPal, but they do allow for Prepaid Visa cards (which have no fee) or you can get a physical check via snail mail with a $3 processing fee.
InboxDollars ultimately is an excellent platform for making a little extra money on the side. I give it based on their longevity, BBB rating, awesome signup bonus, amount of offers, and ease of use! If their payout methods weren't stuck in 2002, I'd bump them up to 5 stars.
---
Swagbucks
Swagbucks is another tremendous money-making option run by Prodege, an A rated BBB company. Not only that, but I've written about Swagbucks frequently and many Hiffers have been earning rewards with them for over a decade!
Swagbucks' two biggest perks are their numerous ways to earn rewards and money along with their extensive history of paying out rewards. In September 2017, they hit a milestone of paying back $200 million to their users!
The easiest way to start claiming some of the next $100 million is to make some searches. Swagbucks rewards members for making simple internet searches on their Yahoo-powered search engine. You won't get SB for every search, but they'll sporadically give you SB after you make just a few searches. You can easily set your browser to use Swagbucks' search by default, which will maximize your potential earnings.
On top of that, you have multiple daily quests you can complete for bonus SB. Some of these involve earning a certain amount to trigger a bonus while others encourage you take surveys, watch videos, or play games. They even have a similar daily trivia app like HQTrivia and they're one of the only sites on this list with a great mobile app that lets you earn points and rewards while on the go.
New members also get $5 for free just by signing up and confirming your email. As for cashing out, they have tons of gifts cards starting at $5. VISA prepaid cards can be $10 and PayPal cash withdraws begin at $25. They also have a sweepstakes page with various offers, like gift cards, retail shopping sprees, vacation trips, and extra SB points. There is also an option for charity donations!
Ultimately, it's impossible not to give Swagbucks thanks to all that sweet, sweet cash.
---
Pinecone Research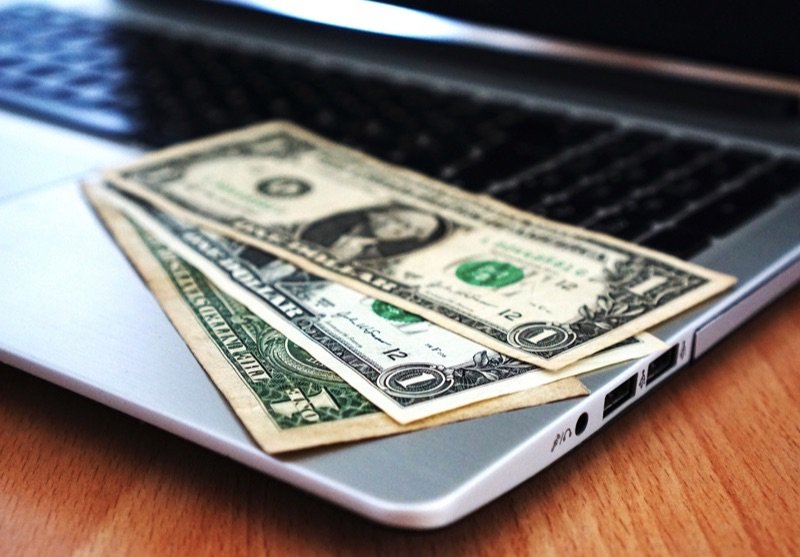 Pinecone Research is the online survey branch of Nielsen Holdings Company, which not only owns the National Consumer Panel that many Hiffers have joined, but who also have an A+ BBB rating. With Pinecone, consumers earn $3 via points for every survey they complete! In some cases, members can earn even more by completing product tests. However, the surveys are their main method of earning.
Pinecone Research can actually be hard to join, as they open and close registration based on their needs. Once in though, it's a great platform to earn a little free money throughout the year. Most surveys pay in the $3-$6 range
They also have a product testing service with many opportunities to try products that haven't even hit the market yet. These unreleased products are typically in their final stages of development, so you get to keep the product forever AND earn money just by answering a few questions.
One impressive factor about Pinecone Research is their payout options. Since the Nielsen Company owns them, Pinecone also has access to their paid trials, surveys, polls, and sweepstakes entries. Sweep prizes are paid out either quarterly or bi-weekly, with the quarterly prize at $4500 and the bi-weekly prize at $500. Both are sent out as checks made payable to the winners, so they're literally free money!
Aside from contest, members can withdraw cash starting at only $3! Snail mailed checks are sent in quantities of $3, $5, or $15 or you can redeem $15 through PayPal. If you opt to cash out through PayPal, you'll receive your pay in three to five business days. For those who choose to receive a check, you'll receive your compensation in seven business days or less.
Their crazy low payout threshold, along with their BBB rating and exclusivity earns Pinecone Research a rating. It's hard not to love a site where you earn free money! Make your voice heard today and take advantage of learning about new products before they hit stores while you make money with Pinecone Research.
---
So there ya have it! These are some of the best survey sites to make a little beermoney in your spare time. These sites won't make you rich, but they're Goob-approved and can add some extra bucks to your pocket for a birthday 🎁, bill 📝, or beer 🍻.
I'll keep this list updated, but I'm curious to hear from any Hiffers who do surveys! What are some of your favorite survey sites?