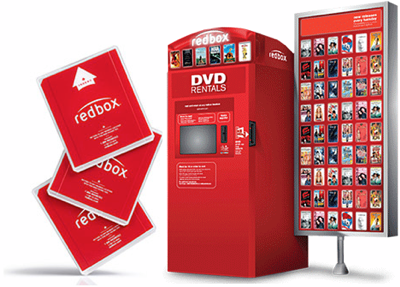 If you're looking for some cheap entertainment, then I've got ya covered! Text PUSH to 727272 and you'll receive free Redbox DVD, Blu-ray, or video game rental.
Free Redbox Codes
In addition, try using the following codes for free Redbox rentals. These codes can only be used once per account.
DVDATWAG – Only works at Walgreens locations
BREAKROOM
BRUCEG – free video game rental for one night
DVDONME
Does anybody else share their free Redbox code whenever they use it? My kiosk always has three or four people lined up and I always have fun trying to think of goofy ways to announce the code to everybody. Take last week for instance. I actually printed out that goofy poem I wrote and read it aloud while waiting in line. Then I remembered that nowhere in the poem did I actually announce the code, so I ended up just telling everybody. Yet another one of my plans ruined by ineptitude!
Signup today and you'll get both a free rental for joining, plus another freebie during your birthday month!
And if you're new to movie rentals, we have a Redbox guide here!