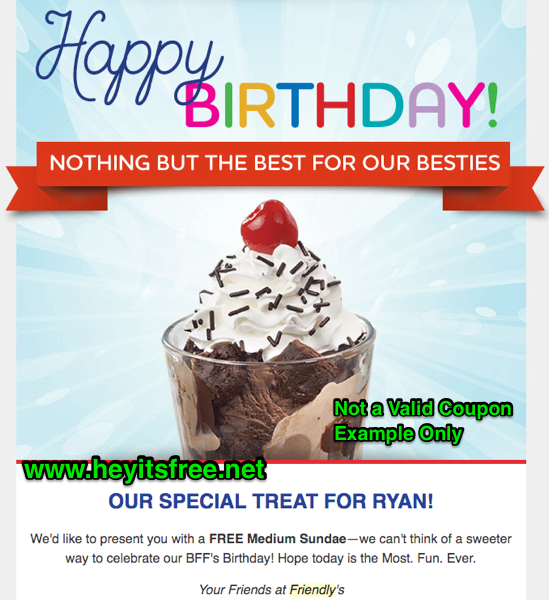 Holy moly, it's the return of my giant watermark on this Friendly's birthday freebie offer. Luckily this on one of the few headers where it's not noticeable. If you're anything like me, you can't take your eyes off that pile of diabetes. I mean deliciousness.
Signup Freebie: 25% off your next visit and a free scoop.
Birthday Freebie: Free medium sundae.
Remember, we have a full list of free birthday food!