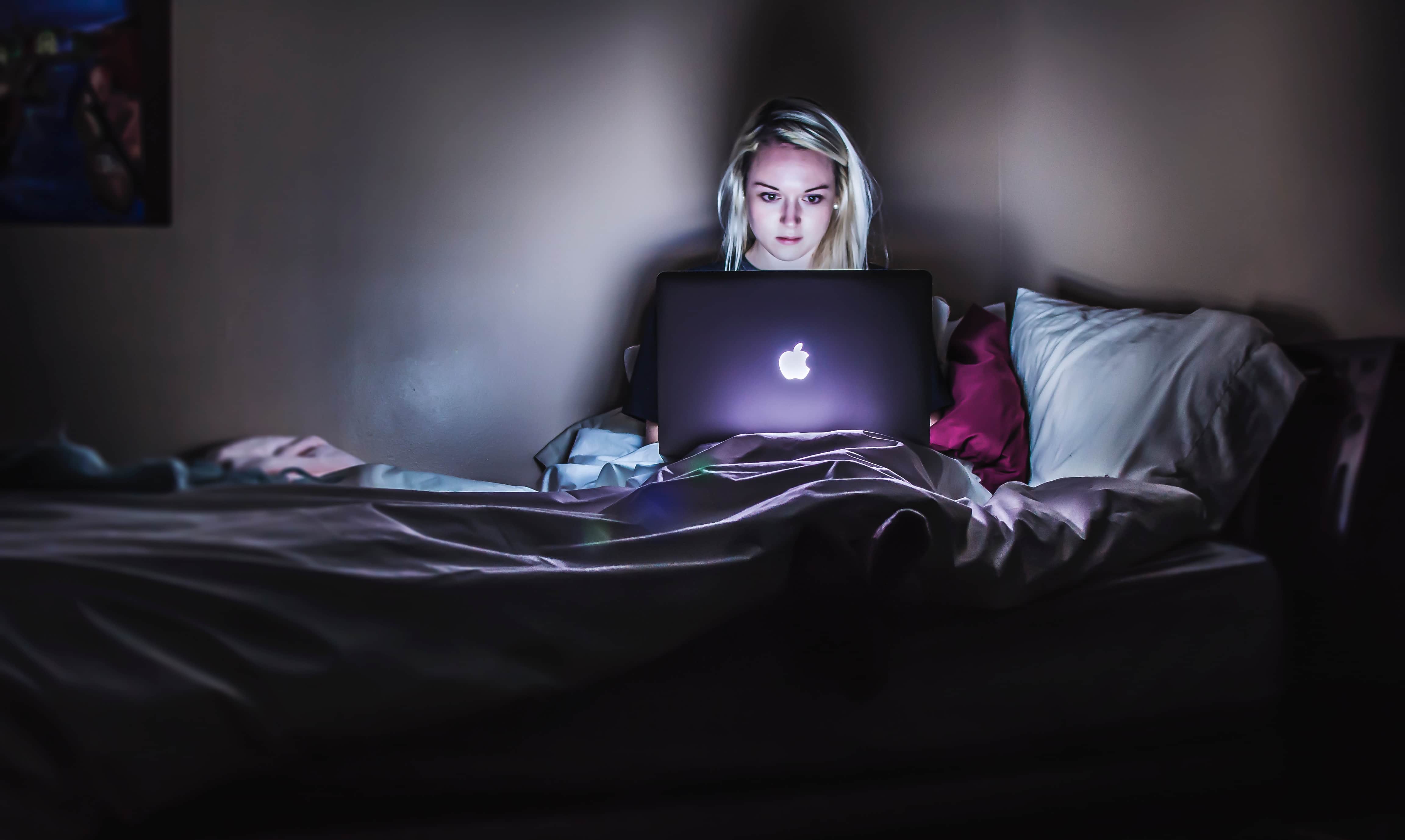 With the looming threat of covid-19, I foresee a week or two where I'm huddled in my bedroom trying to stay health. I don't know about you, but the idea of days worth of boredom doesn't sound too exciting. It got me wondering if there are TV shows and movies streaming online for free, which resulted in the list below!
Before I get started, let me say I know all about Netflix. 😀 But that costs money! One thing I've noticed is that many "freebie & frugal" sites all push paid options for cutting the cord and ditching cable. Sure, some are great. I split a YouTube TV account with my friends and we love it.
But shouldn't there be … you know, free methods as well? Why do all the other sites push paid-services with their affiliate links? Isn't the point of ditching a monthly cable subscription to actually save money?
Thus, I've compiled all the best ways I've found to watch live, local TV for absolutely free with no subscriptions whatsoever. I've also included a few options with extensive libraries of free TV shows and movies to watch on-demand.
Free Live OTA TV Channels
Sale
Mohu Leaf Indoor HDTV TV Antenna with 40 Mile Range
ABSOLUTELY FREE HD TV FOR LIFE: 40 mile range HDTV Digital Antenna to access High Definition, Over-the-Air TV channels without a cable or satellite subscription.
Derived from advanced US military antennas technology and engineered to provide superior access to more free HDTV channels in 1080p
Multi-directional and reversible digital antenna, paintable to match any decor no pointing needed.
10 ft. long coaxial cable included.
OTA Antenna for Free TV
First up, an over-the-air antenna! There's are one-time investments that provide free TV for years to follow.
I'm personally a massive fan of the Mohu Leaf antenna. I have two in my own apartment! They're incredible useful, especially if you already have a TV. After less than 60 seconds setting it up, I was able to get around 50 over-the-air (OTA) channels such as CBS, NBC, FOX, ABC, The CW, PBS, Univision, ION, and many more.
To see what local OTA stations you'll pick up, head to Antenna Web and plug in your address.
However, what if you live in a very rural or mountainous area with spotty coverage? Or how about if your TV breaks?
For starters, there's always SlingTV (which is 40% off your first month right now) and YouTubeTV. Both are paid services that let you stream dozens of live over-the-air (OTA) and cable stations at a lower cost than most cable plans. YouTube even lets you share your account with 2 other people, which means you could split the monthly cost 3 ways!
But what if you don't want to pay anything at all? Fear not, for I've got you covered!
Free Ad Supported Streaming & Live TV
This next group of sites offer a variety of streaming content that mimic traditional channels. You might recognize some channels, while others are a collections of streaming shows.
Together, they provide "channels" that replicate tradition TV through scheduled blocks of programming. However, compared to traditional TV, you typically won't find a 100% full or set weekly schedule. Instead, most channels have a shorter rotation of shows for a few hours, in addition to on-demand content.
There's a mix of classic TV shows and programming from national news outlets, along with a ton of custom, streaming content. By and large, the live channels you get are different from what you'll receive with an OTA antenna, so I suggest a combination of both if you're trying to replace as much content as possible from cable.
For live stations, the majority are news, both local and national, along with sports. Streamfree.tv has an extensive list of free streaming sites.
Also, all of these work perfect with a Chromecast. Simply plug this device into your TV and you'll be able to seamlessly stream any of the free TV below directly to your home TV with a simple HDMI cord.
Or, instead, you can simply load any of these on your computer, laptop, tablet, or phone and start watching TV immediately.
Netflix
Yup, you read that correctly – Netflix now allows limited streaming for free! It's a great first stop when you're trying to find something to watch on a budget. They mainly offer movies and shows they've created, but their rotation seems to change every few months.
PLEX
With thousands of movies and TV shows for free, PLEX is one of the first sites you should sign up with. They have partnership agreements with big studios like Lionsgate, MGM, and Warner Bros. They also have gone after international licensing agreements, so they have some great foreign movies and shows to stream!
Kanopy
Kanopy was a service I initially missed, but thankfully multiple Hiffers pointed out my massive oversight. If you have an active membership with your local library or a university login, then you can use it to stream thousands of movies to your TV, phone, tablet, or computer. You can use this link to check if your library participates or use this link to check your university.
Given that library membership is free across the country, I'd say Kanopy is one of the best options when looking to stream free entertainment.
Pluto TV
Pluto TV is an interesting mashup of channels. Owned by Viacom, Pluto is essentially a free, ad-supported VOD (video on demand) service with occasional, outside licensing for their more than 250+ channels.
There are a chunk of stations that are dedicated to specific shows (how about the Adams Family station?), but the majority of stations are more classic versions, like CNN or Comedy Central. Since Viacom owns them, you'll get a lot of Viacom channels.
They also have an eclectic collection of older movies on demand, like all of the classic James Bond films, along with a few award winners and some other random titles. All told, they claim to have "1000s of movies."
Crackle
Crackle is a joint venture partially backed by Sony Pictures that consists of both original television shows as well as older favorites, such as Roseanne, Charlie's Angels, 3rd Rock From the Sun, and The Facts of Life.
They also boast a large collection of movies and original docu-series.
IMDb TV
They're still fleshing out their streaming database, but IMDb TV already has a few great shows, like Fringe, LOST, Schitt$ Creek, and Psych. They have a lot of movies from the past 5-10 years as well, like Cloudy with a Chance of Meatballs and Ender's Game. Every time I checked their site, they had new offerings to stream, so they're clearly adding to this free list of entertainment.
XUMO
XUMO was started in 2011 in part by the parent company of Myspace, so we're already off to a roaring start here.
It currently offers 160+ channels covering news, comedy, kids, sports, and much more.
They also have a collection of on demand
Vudu
I've previously written about Vudu and how you can watch free TV shows and movies in exchange for viewing a few ads.
There's no live TV though, it's all on-demand shows and movies.
The Roku Channel
The Roku Channel works on any Roku device or computer and, like Vudu, it's all on-demand based on the show. There aren't any channels, per say.
STIRR
STIRR is owned by Sinclair, which is already one giant strike against them (*NSFW WARNING!*) in my book.
The one solid point in STIRR's favor is you can watch local stations without being located in the actual area.
PopcornFlix
If old-school cartoons are more your style, then definitely check out PopcornFlix. Their Family and Kids TV lets your stream older cartoons that even I haven't heard of. I honestly can't tell if these were after or before my time as an 80s kid 😀
Reelgood
Reelgood is a cool streaming service that's designed to track over 60 popular streaming services. You can login to all your premium services, like Netflix and Hulu, in order to have a central site to track available shows and movies.
However, you don't need to pay anything! Simply signup with Reelgood, then filter only free streaming options. It'll then sort free content that you can stream.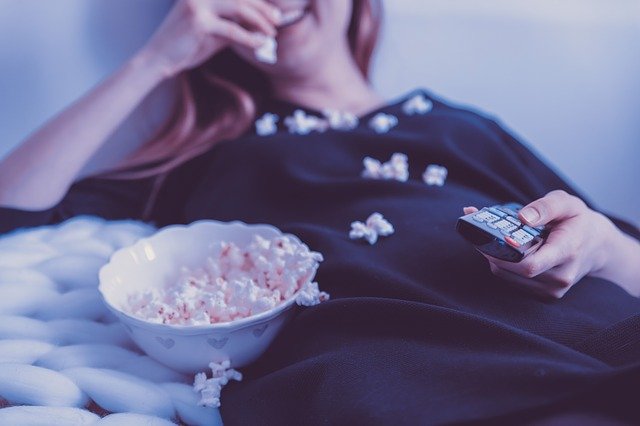 Free Streaming Live TV
So what about simple, local TV online, streaming online without paying a penny?
Watch Your Local TV Channels with Locast
After all the major networks sued Aereo into bankruptcy, the best option for streaming live, local television is Locast. But don't worry – The Big Four is suing Locast too! 🙄
Locast is designed to stream your local TV channels. That means NY folks get their own channels and shows stations while San Francisco users gets only bay area stations. How is this legal?
Locast is a not-for-profit service offering users access to broadcast television stations over the internet. We stream the signal over the Internet to select US cities. We are trying to help broadcasters reach people just like you over the internet.
Currently, Locast is only in 17 19 cities. However, that's 36% 38% of the US market and reaches over 44 million homes! They're also expanding rapidly, so I'd keep looking if your home market isn't listed.
When I started writing this post last August, Locast was only in 13 cities and reaching 33 million homes, so they're expanding fairly rapidly.
Stream Basic Live TV Channels with Puffer
Next, there's Puffer. This is a free test program run by Stanford University. It seems like they're testing a new encoding or streaming software, but what it means for you and me is we get free TV!
Puffer provides free streams for the most basic channels: ABC, CBS, NBC, FOX, PBS, and Univision. Sound too good to be true? It's not!
Stream live TV in your browser. There's no charge. You can watch U.S. TV stations affiliated with the NBC, CBS, ABC, PBS, FOX, and Univision networks.

Puffer works well in the Chrome, Firefox, and Edge browsers, on a computer or an Android phone or tablet. Puffer does not work on iPhones or iPads or in the Safari browser.

Puffer is a research project in the computer-science department at Stanford University. Please see our FAQ for more information.
I personally like the very clean, simplistic layout. The channels also change faster than any other streaming service I've ever used. I think that's part of the new software Stanford is testing!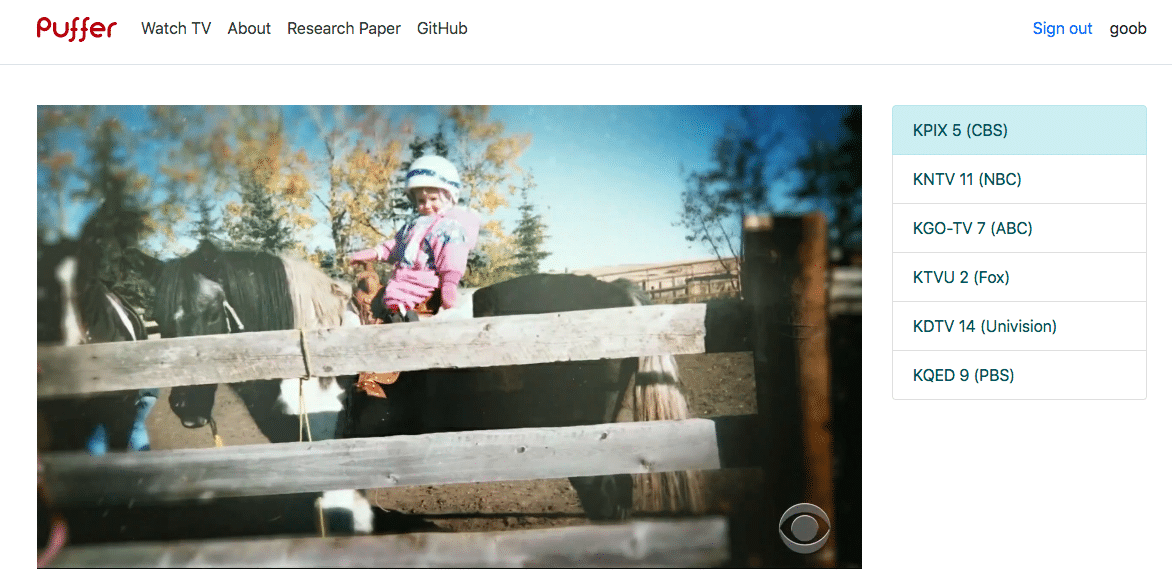 One thing to note is that the service is currently capped at 500 users at a time. However, this is a freebie I've yet to see advertised on any other freebie or cord cutting site, so I'm almost certain it'll be 500 Hiffers using this 🙂
The channels are also California channels, since this is broadcast from Stanford.
LocalBTV in Select Regions
LocalBTV is another option if you live in the San Francisco Bay Area, Los Angeles, San Diego, Philadelphia or Phoenix areas.
As I find more totally free options, I'll keep adding to this list! I'd also love to hear from Hiffers in the comments – have you cut cable recently? How do you best watch TV now? Any sites I overlooked?