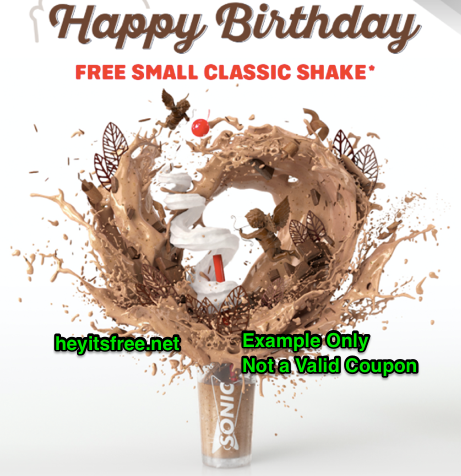 Birthday Offer
Free small classic shake
Sonic Discount Gift Cards
The Sonic birthday freebie used to be one of the few offers that let you choose your own birthday reward from one of three options. However, they've since changed their annual offer and it looks like they're rotating between the freebies.
In 2017, you got free medium tater tots, which was one of the old offer options. In 2018, we get a free small classic shake, which was another of the old options. I bet 2019 will give us a free corndog, which was the final old option.
I was initially bummed over this, but then I remembered I'm terrible at making up my mind. So thank you, Sonic, for making my life just that much easier.