Eagle-eyed Hiffers (holy crap, how did you get an EAGLE'S EYE?!) know that my current offspring count sits equal to the number of home runs I've hit for the Seattle Mariners this season. That said, growing up with tons of siblings, I have an inkling for what it's like with bored, moping children around the house. For you see, I myself get bored. A lot. And if your kids are anything like me, it must be insufferable to be around them when they have nothing to do. Plus it's hot outside. we need some cheap, air-conditioned entertainment!
As such, here's a huge list of all the free & cheap kids summer movie events! Almost every theater chain has a dedicated page advertising their summer deals, plus a helpful list of participating locations. So be sure to make sure your local spot is holding a deal before heading out.
I've included both nationwide and smaller, regional chains so as many Hiffers can take advantage of these deals as possible. I'm sure there are more, so please leave a comment if you find any I missed.
Confirmed Kids Movies Deals for 2023
Alamo Drafthouse – Their summer Kids Camp shows children's classics with tickets at $5, depending on location. Kids earn stickers for your Alamo Kids Club Prize Book and 100% of proceeds go to local nonprofits. You can even buy your tickets online, making this super easy and relaxing!
AMC Theaters – Bring in your kids and enjoy family favorite movies back on the big screen with our Summer Movie Camp. Get tickets for as low as $3+tax on Wednesdays and $5+tax on Saturdays at select locations.
Cinemark Century Theaters – Their Summer Movie Clubhouse is 8 weeks of $1.50 movies for kids every Wednesday from June 19 – August 12. They're also offering $1 off deals on kids; snack packs, large popcorns & large drinks during Summer Movie Clubhouse showtimes.
Cineplex – Saturday mornings, from May 13 – June 24, will feature Cineplex Family Favourites at 11am. Watch a family favorite film each week for only $2.99 per ticket.
Classic Cinemas – Running June 7 – August 9, take part in the Wednesday Morning Movie Series. Ticket prices are just $2 on Wednesday mornings, with all movies rated G or PG. Showtimes begin at 10:00am, but doors open at 9:00am where you can arrive early to meet some of your favorite characters and join in on the fun games & activities.
Georgia Theatre Company – Join them for the Summer Kid Show Series at 10:00am every Tuesday and Thursday in June and July. They've got $2 admission, $2 drinks, and $2 popcorn. Doors open at 9:15am and sensory friendly shows will be available for all films.
GQT Movies – They're offering free family movies every Wednesday & Thursday at 10:00am from June 7 – August 10! Movies change each week and all seats are first come, first serve.
Harkins Theater – Each week from June 5 through July 28, see a family favorite movie for only $2 per film. As an added deal, you can buy a ticket to all 8 movies at once for $8, making each movie only $1!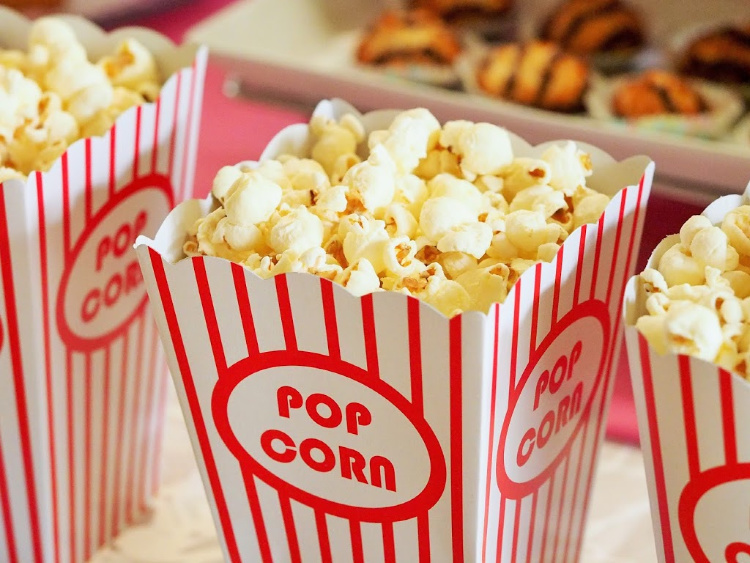 Marcus Theaters – Join them June 13 thru August 5 while they feature a favorite family flick for just $3. Special sized popcorn and fountain drinks are $3 as well.
New this year to their Summer Kids Dream Film Series is the option to purchase a Kids Dream Passport, which entitles the passport holder to see each film at any theatre hosting the series for just $15.
Marquee Cinemas – Each week they offer family-friendly flicks, usually at 9:30 am on Tuesday or Wednesday, with regional sales and discounts. Click on your local theater to see a full schedule and offers.
Megaplex Theatres – Each location starts at a different time, on a date between May 27 – June 7, and they'll show 10 popular family films over the course of 10 weeks. Individual tickets are $1.50 or you can buy a 10-week pass for only $10, making each movie only $1! This years schedule has movies on Mon-Wed at 10am with sensory friendly shows at 10:30am.
Metropolitan Theaters – Get $2 admission to movies at 10am Tuesday and Thursday, starting June 13 – August 10.
Phoenix Theatres – Absolutely free select 10:00am showings of kid movies every Tuesday, Wednesday, and Thursday through June, July, and into August. Doors open at 9am and all ages are welcome. There's also a "special kiddie meal" available, but I'm not sure what's included in that.
Regal Cinemas – All summer long, watch select G or PG family movies for just $2 a ticket! Show dates are Tuesdays & Wednesdays and run from May 23 through September 6.
This deal is also offered at participating United Artists and Edwards Theaters.
Studio Movie Grill – Their Summer Children's Series is every weekday at noon from June 12 until August 24. Tickets are $6 and include a small popcorn and small drink.
Showcase Cinemas – Their Bookworm Wednesdays allow kids to bring in a book report (6 and under don't need this) in exchange for free admission. Tickets must be reserved in advance online and the promo runs from July 5 through July 26.
The best I ever got for a book report was the promise of no more book reports.
Ultra Star Cinemas – Finally, see a different movie every week at 9:30am for just $2. New movies are rotated each week and the deals run every Monday-Friday from June 19 – August 11.
So there you have it. Like I said earlier, please leave a comment if you know of any programs I missed.
Previous Summer Movies Deals Unconfirmed for 2023
Bow Tie Cinemas – Select locations are showing free kids movies on Tuesdays and Wednesdays at 10am from June 25 to Aug. 21.
Paragon Theaters – Scroll down to find their Free Kids Movies promotion. In 2019 they offered free admission for 10am movies on Tuesday, Wednesday, and Thursday. Seats are limited to first come, first serve.
Other Summer Freebies