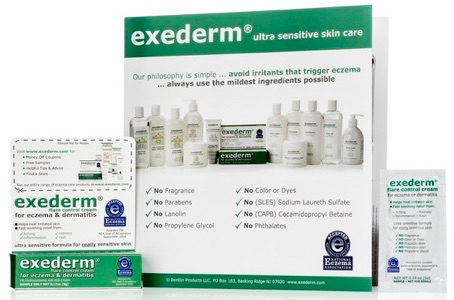 Whoa, talk about a blast from the past. This freebie from August 2009(!) has returned.
This free Exederm skincare sample will definitely help with the dry winter weather fast approaching. I'm hopeful it'll keep me from setting up a humidifier in every single room in my apartment. Otherwise, I turn into a shriveled raisin just in time for Christmas every year.
The signup form for the freebie states there's a waiting list, but that more samples should start moving out in 4-6 weeks.