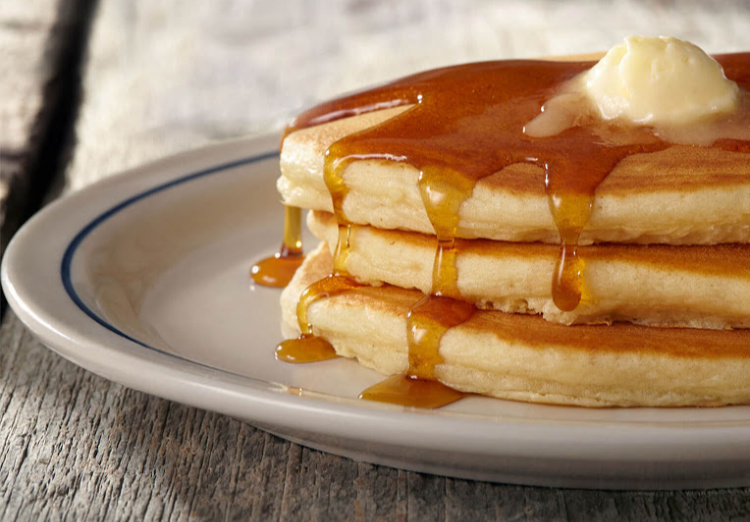 Tomorrow (Tuesday, March 12) is the annual free IHOP short stack pancakes offer! Veteran Hiffers will recognize this regular, yearly offer, but here's how it works if you're new to the game.
Go to a participating IHOP on Tuesday, March 12, from 7am-7pm.
Eat one free short stack of pancakes.
That about sums it up. You can search by zip code on their site to make sure your local IHOP is participating before heading out.
In lieu of payment, they'll ask you to make a donation to one of three children's charities: Children's Miracle Network, Shriners Hospitals for Children, or Leukemia & Lymphoma Society. It's not required, but it's a nice thing to do. Besides, we're all nice people here, aren't we?