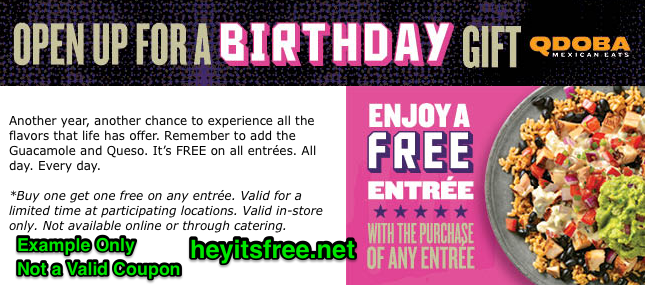 Birthday Offer
Free BOGO entree
Today's Freebie
A warm, special feeling that you're on your way to a birthday freebie.
Full Birthday Freebies List!
🎂 Don't miss
all
the
birthday freebies
available each year!
EDIT: I received a BOGO offer this past April, however in the six months since then, I've received multiple reports from Hiffers saying this offer has changed. They all got a coupon for a free cookie.
While the Qdoba birthday freebie is a BOGO coupon, I'm not complaining. As my dad always said, never turn down free Mexican food or any free stuff on your birthday for that matter. He wasn't the greatest at giving advice.