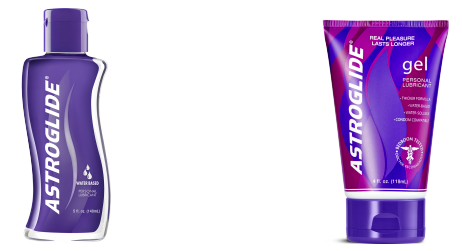 This freebie from 2006 is still active … just like us!
This free Astroglide adult lubricant offer has been around forever and yet I haven't republished it for years. Until now!
*pats self on back*
There are currently 4 different free adult lubricant samples to choose from. After submitting your request, you need to click the confirmation link they email you. You'll then get your free sample in 4-6 weeks.
Make sure you have a great explanation lined up for when a young'un finds it and thinks it has some sort of magical astronaut-creating powers based on the name alone. This PSA, unfortunately, comes from personal experience. Let my awkward moment be a lesson for all!