The 2022 date should be announced soon!
I know it's hard to keep track of all these important holidays, but Chick-fil-A's 15th annual Cow Appreciation Day will be held on … well, sometime in early July, from open until 7pm. No, we don't eat cow that day. That's saved for Frog Appreciation Day the following week. I know, it's a complicated system.
What the celebration entitles us to is a free Chick-fil-A breakfast, lunch, or dinner entree if you wear any cow attire. One nice perk is that you don't have to go all out like I did 10 years ago (see the photo below!) Previous years required you to dress completely like a cow in order to get a free entree, however in recent years you only need to wear any sort of Cow attire!
Q: Can I still redeem the free entrée if I just wear a cow accessory?
A. Customers who arrive wearing any sort of cow apparel will receive one free entrée.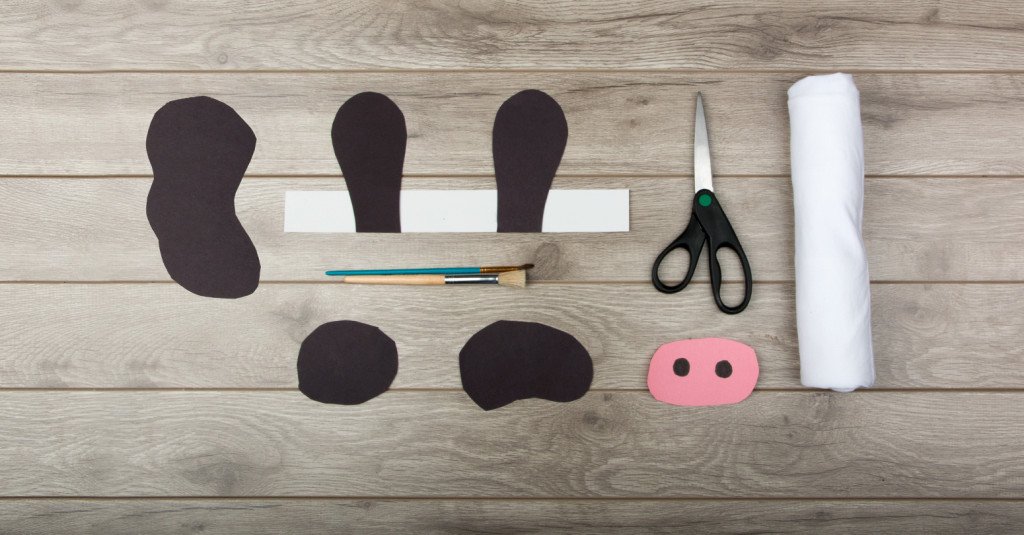 They included photos of simple cow apparel to give you an idea. So either climb into your full cow costume or simply wear a white shirt with black dots and say moo – either way, you're getting free food!
If any Hiffers make a cool cow costume and participate in this freebie, we'd love to see pictures! You can share them on our Facebook freebie page, Twitter, or below in the comments 🙂
---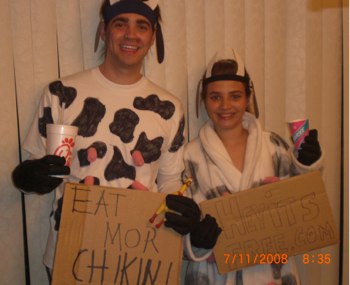 2019 Update: I have some bad news. The cow costume I made years ago was recently (and supposedly, "accidentally") thrown away. It's a tragedy on par with the extension of the dinosaurs extinction. Or at the very least, the loss of the dodos. I'm not quite sure how to equate the value I added to the world by dressing up as a cow and asking people to milk my udders.