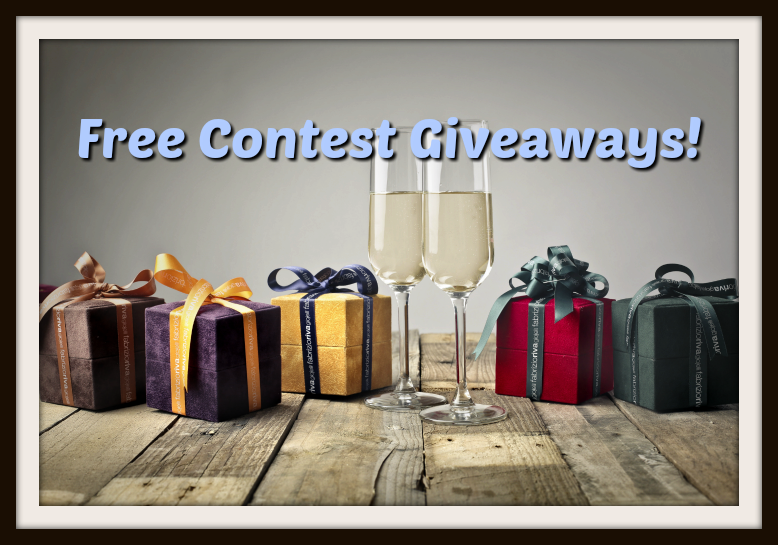 I'd like to point out something regarding gift card prize. Even if the prize is for a brand or store you aren't interested in, you should still enter! Gift card prizes can be easily swapped out for straight cash money with only a tiny drop in value. For instance, if you won a $1,000 gift card for a store you'll never shop at, don't worry! You could sell it on ebay or Raise and put $950+ in your pocket!
In other occurrences, you can get a check in place of the prize! You'd be surprised how many contest fine prints offer to swap out the prize in place of an easy check.
With that said, let's get to this week's Try Your Luck contest roundup!
As always, we keep an updated list of free instant win sweepstakes you can enter as well. These are different types of free giveaways where you find out if you won right after you enter! Also, if you've won anything form this series, please let us know! I'm dusting off our page of lucky winners 🙂
Like freebies, you should use a separate email address for entering giveaways so that your main email isn't spammed. Just make sure to check it once a week to see if you've won anything!
Most of these contests are single-entries, meaning you only enter once. However, there are some exceptions:
are contests that allow daily entries.
are contests with a close deadline.
Rachael Ray 12 Piece Cookware Set – April 26
$25,000 towards wiping away your debt. This is a little weird, but I was able to enter by getting my welcome badge within a minute or two. – June 12
$48,000 prize that includes a bass boat with fishing gear and a trip to fish with Hunter Shryock – July 31
7-night luxury cruise for two worth $15,000. Put "Indonesia" for the first question. – May 4
Replica of Game of Thrones iron throne worth $18,000 plus $5,400 cash to help with taxes. – May 7
Cash Prize Contests
Travel Prize Contests
Item Prize Contests
1 of 5 $100 HP gift cards from Savings.com. I love these because they're so short, fewer people enter, giving us better odds 🙂 – April 30
Best of luck! If you manage win something, please share your good fortune with us in the comments!