If you're a fan of Lane Bryant, then text TRENDY to 552255 to receive a free $10 off any $10+ online purchase valid through October 26.
If you pair this with a clearance or sale item, you can get an item for really cheap. I had a quick look and noticed a few $10 clearance items.
As you can see from the image below, it took less than 2 minutes for me to get my coupon. Once you get yours, you can text STOP to never get any future texts from Lane Bryant. Gee, I wish that worked with a few of my exes!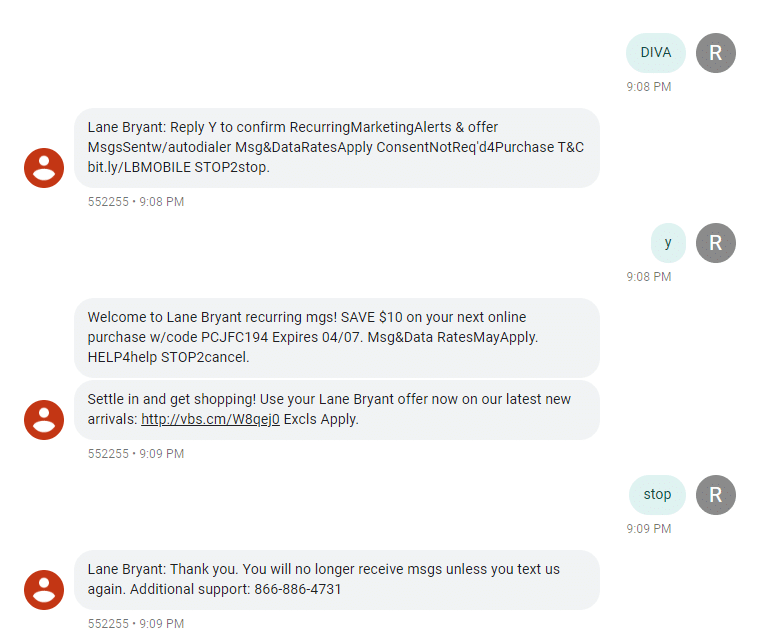 Already a Lane Bryant text subscriber from the previous time I posted this freebie? If so, try unsubscribing by texting STOP to 552255. Then wait a few minutes and send DIVA, which should trigger the coupon.
Thanks to Flickr user Mike Mozart for taking the image for this post.