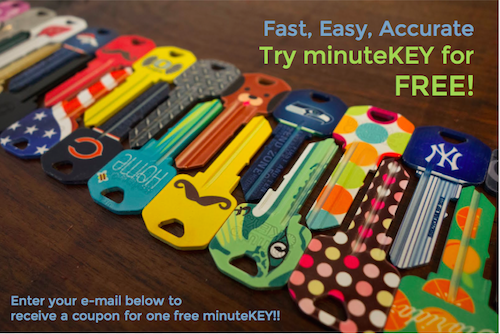 This free key copy at minuteKEY offer from 2015 has returned! If you could use a little help not getting locked out of your home, then this freebie is for you.
Simply head to minuteKEY's Facebook page and fill out the form to get a coupon e-mailed to you for a free key copy. You don't even have to Like the page, there's a small "skip" link for that step.
After entering your email, you should immediately get a unique redemption code to use at you nearby location. Key copies are made in just a few minutes. Now to find a kiosk that spits out hollow rocks in under a minute as well.
My voucher doesn't expire until 10-15-19, so you have plenty of time to redeem this offer.