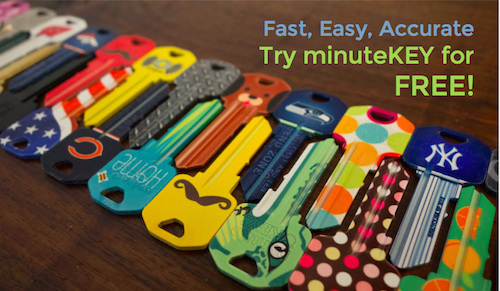 There are another 25,000 free key copy at minuteKEY available through June 30! If you could use a little help not getting locked out of your home, then this freebie is for you. Now through May 31, use code FMAY000000 at a nearby kiosk location and you'll get a free key.
Key copies are made in just a few minutes. Now to find a kiosk that spits out hollow rocks in under a minute as well.
Every time these are offered, they sell out fast, so don't delay!