Our massive, weekly updated list of free stuff on your birthday is quickly approaching hundreds of unique freebies & discounts! With so many freebies available around the country, there's something for everyone. But I was recently wondering: what are the best birthday freebies?
For starters, just in case you don't know, there are over 300 places that will give you a free gift on you birthday. Free appetizers, drinks, actual meals, ice cream, steak dinners, chocolate pies, fries and sides and oh my. There's just so much!
Thus began my month-long journey to rank the hundreds of birthday club freebies and find the top 25 places where to get free stuff on your birthday! The first part was easy – I joined hundreds of restaurant rewards programs and and email club.
But how can we possibly rank hundreds of offers to find the top free things on your birthday? What an excellent question; your head is in the right place. It probably won't surprise you when I say I created a spreadsheet with way too much data!
These are the criteria I created to narrow down the list.
Cost – How valuable is the free birthday offer? We're not putting on pants and leaving the house just for a $1 trinket, no siree! 1 point per dollar, no maximum.
Availability – How long are we able to get our free birthday food? 1 point per month, up to 12.
Coverage – We want offers that anybody can get coast to coast! It does us no good if a great freebie is only available at a single location in Kalamazoo. 1 point per state, up to 50.
Longevity – Bonus points are awarded to birthday freebies with a long track record. 1 point per year, up to 10.
No Purchase Necessary – 5 bonus points if no extra purchase is required. The less we have to pay, the better.
Deliciousness – Only the most tasty need apply. 1 to 10 points maximum.
From there, I created a points system and tallied up the results to find the best free birthday stuff!
Birthday Freebies Tip!

If you want to follow in my footsteps, you should register ahead of time to make sure you get your free birthday stuff! I suggest signing up at least a month before your birthday.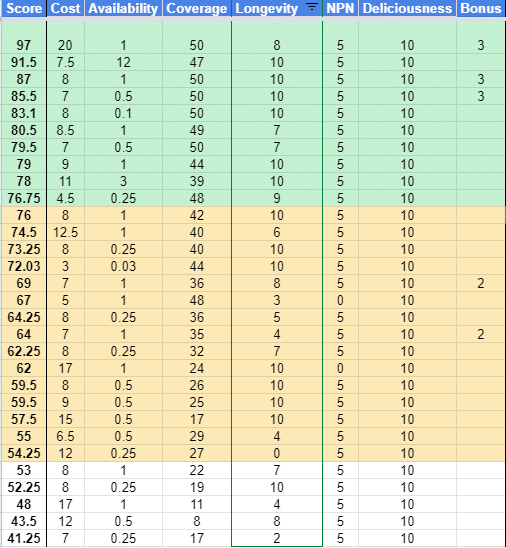 Honorable Mention Free Birthday Gifts
Before I get to the award winners, I'd be remiss if I didn't recognize the honorable mentions. There are a ton of solid birthday freebie offers that, while great, just didn't manage to crack the top birthday freebies. While they didn't rank, I would be happy to have any and all free birthday treats from Applebee's, Arby's, Auntie Anne's Pretzels, Baskin-Robbins, Benihana, Buffalo Wild Wings, Del Taco, Dairy Queen, Famous Dave's, Firehouse Subs, Petco, Red Lobster, and Sprinkles.
Top #11-#25 Birthday Freebies
These 15 runner-ups were close, but their free birthday gift just barely missed out on making the final Top 10!
Top 10 Birthday Freebies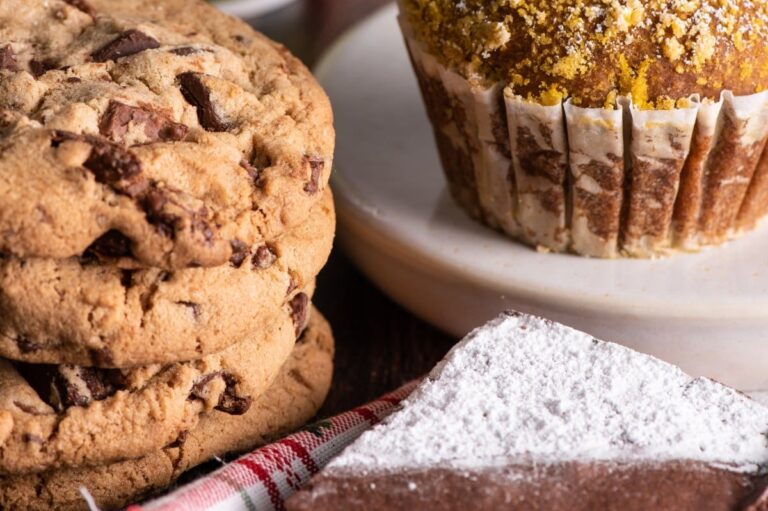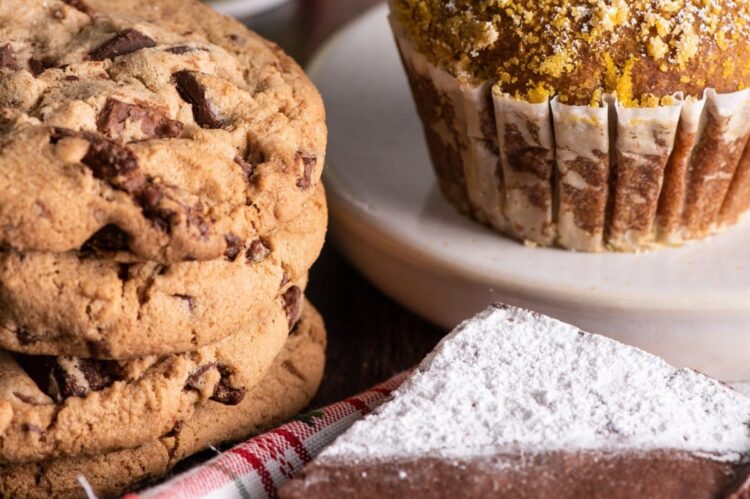 76.75 points

Free pastry or sweet

Cost: 4.5
Availability: 0.25
Coverage: 48
Longevity: 9
No Purchase Necessary: ✅
Deliciousness: 10
Starting us off is Panera Bread's birthday offer of a free pastry or sweet. Who doesn't love a tasty, sugary treat every hour of every day now and again?
They're almost available nationwide and don't require any additional purchase. The coupon for a free coffee, tea, soda, pastry, or sweet will load to your account on your birthday and is valid for 7 days.
---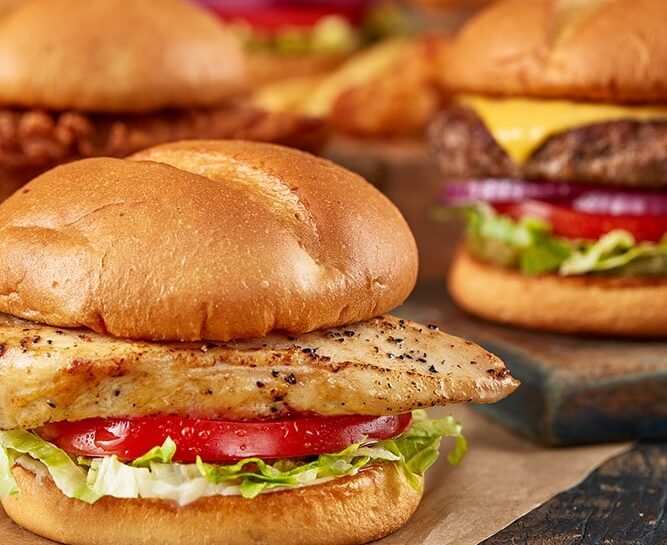 78 points

– Free Garden Bar entrée or a free burger

Cost: 11
Availability: 3 – Valid 3-months once you open the email!
Coverage: 39
Longevity: 10
No Purchase Necessary: ✅
Deliciousness: 10
Ruby Tuesday's free birthday burger is hard to beat! Their strong offer of a free entree-sized burger and fries is also valid for 3 whole months after you open your birthday email!
The only thing holding them back is their lack of nationwide coverage. I was surprised to learn they aren't in 11 states! However, those with a location nearby shouldn't miss this free birthday entrée. Ruby Tuesday's is rare because it's one of the few free entrée offers where you have multiple options to choose from.
---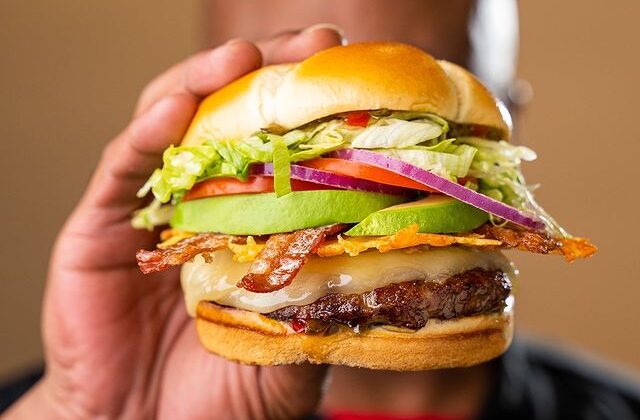 79

– Free Gourmet Burger or Chicken Sandwich

Cost: 9
Availability: 1
Coverage: 44
Longevity: 10
No Purchase Necessary: ✅
Deliciousness: 10
When I first started this site in 2005, I remember Red Robin was the first free birthday burger offer I ever found! In recent years, they've even expanded the promo to include a possible chicken sandwich.
In addition you get your entire birthday month to redeem this offer, so you don't have to rush to use it. That perk, coupled with the extra 5 state locations, lets Red Robin edge out Ruby Tuesday's for 8th place.
Now I can't stop thinking about what to eat for lunch. My choices are a peanut butter and jelly sandwich, jelly and peanut butter sandwich, or I guess toast. But I don't have any butter, so it'd have to be jelly toast and if I was spreading jelly on bread then I might as well throw some peanut butter on there as well. Something tells me (A) I'm over thinking this and (B) this has nothing to do with the Red Robin birthday freebie.
---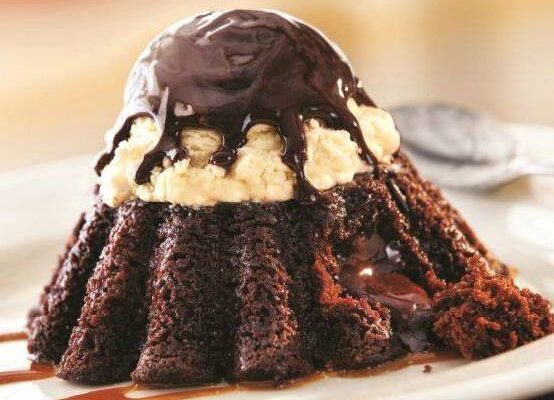 79.5

– Free dessert

Cost: 7
Availability: 0.5
Coverage: 50
Longevity: 7
No Purchase Necessary: ✅
Deliciousness: 10
Chili's slides into the 7 spot by less than a point! They cover all 50 states and you get 14 days to redeem your free birthday sweet dessert. There's nothing like celebrating another trip around the sun with a free sugar rush. I think this would have appealed even more to me before I discovered adults can buy and consume raw sugar whenever they want. The only item I routinely buy at the market each week is a 10 lb. bag of this crystalized heaven.
I'm almost certain this program is older than 7 years, but they kept switching their rewards platform over the past decade, which made it much harder to track year-to-year.
---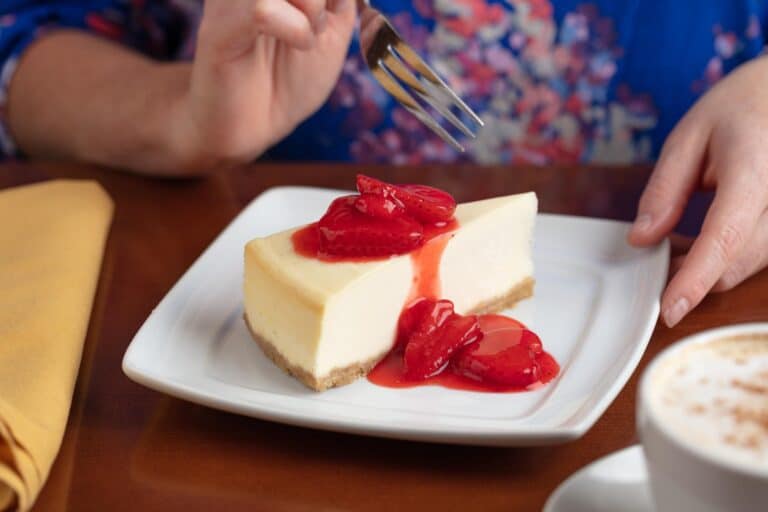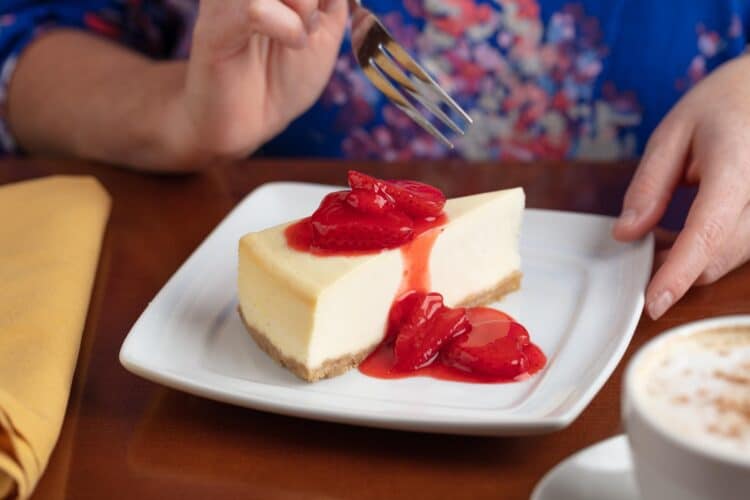 80.5

– Free dessert

Cost: 8.5
Availability: 1 – All month long!
Coverage: 49
Longevity: 7
No Purchase Necessary: ✅
Deliciousness: 10
Not gonna lie, I'm a little surprised to see The Olive Garden ranked so high! However, their free dessert offer lasting for your entire birthday month along with a virtual nationwide coverage help set it apart and has them knocking at the door of the Top 5 birthday freebies.
---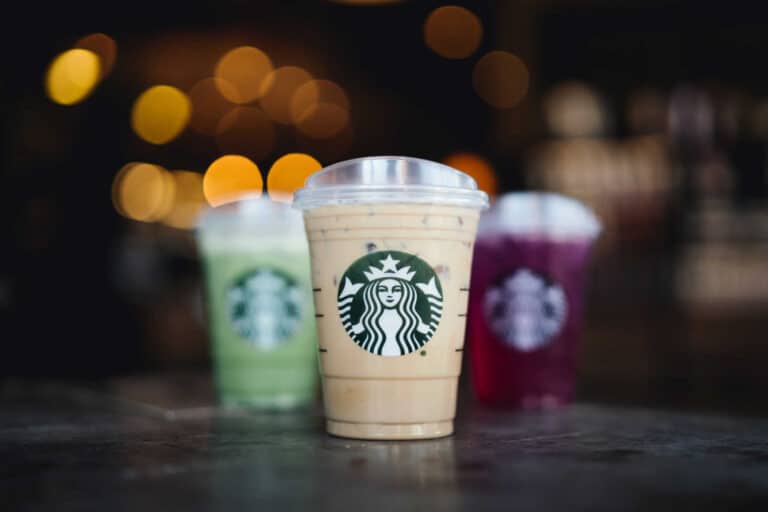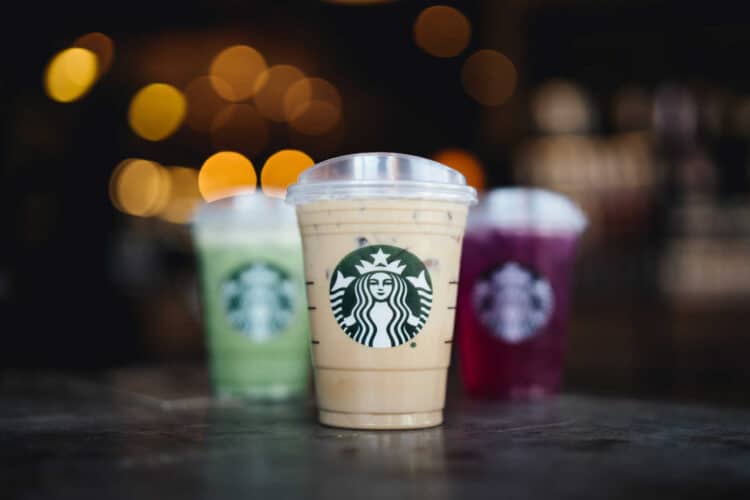 83.1

– ANY SIZED free drink on their menu with ANY additions

Cost: 8
Availability: 0.1 – only valid on your birthday.
Coverage: 50
Longevity: 10
No Purchase Necessary: ✅
Deliciousness: 10
Starbucks free drink with any free addition is a nice birthday freebie to start off the Top 5 list! It's worth more than other comparable coffee chain offers. Most chains limit you to a free medium drink, but Starbucks will give you a free Venti (aka large) if you want! This free drink promo is right up my alley too. I can't start my day without making a giant pot of coffee. It constitutes at least 75% of the time I spend in the kitchen "cooking."
Starbucks Rewards lets you join up to 7 days before your birthday and still redeem this reward! Most places require you join at least 1 month or 30 days before your birthday, so this much shorter window by Starbucks deserves some bonus points when I recalculate these scores.
The only tiny drawback is the offer is only valid on your exact birthdate. If you miss this offer by a single day, then you've got to wait until the next year! You also must make at least one Starbucks transaction each year prior to your birthday. Be on the lookout for this reward as Starbucks will load it onto your Rewards account section.
---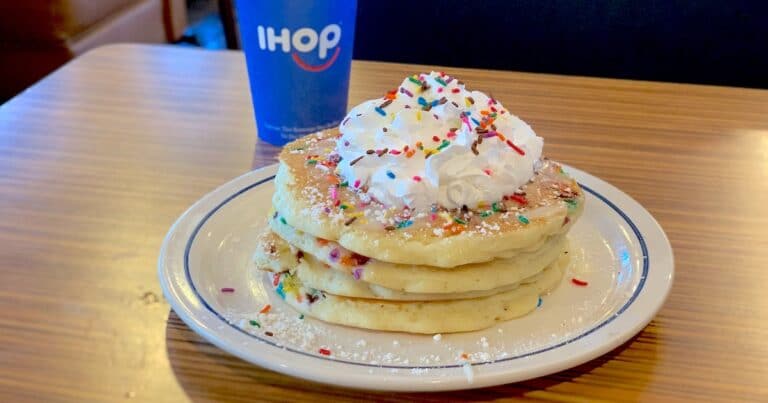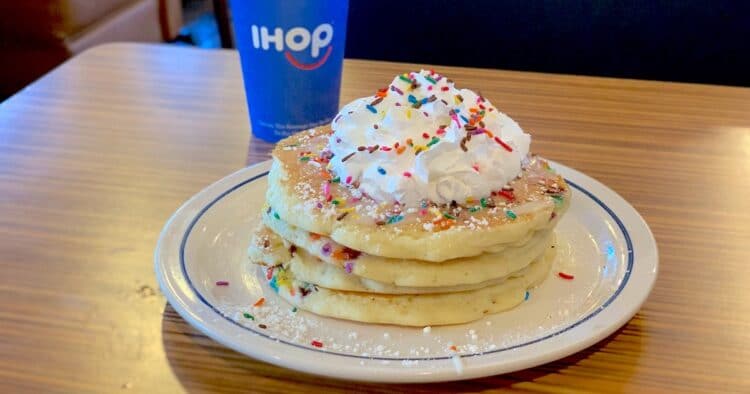 85.5

– Free Rooty Tooty Fresh 'N Fruity pancakes stack

Cost: 7
Availability: 0.5 – Valid 14 days from time of email.
Coverage: 50
Longevity: 10
No Purchase Necessary: ✅
Deliciousness: 10
Bonus Points!: 3
Ohh, IHOP is so close to a Top 3 free things on your birthday spot! This classic offer lets you enjoy a pancake meal with a two-week timeframe and is available nationwide, coast to coast. You'll get a stack of four buttermilk pancakes topped with your choice of fruit topping and fluffy whipped creme.
I gave it bonus points for getting this offer 3 times a year! They send a free pancake offer once on your birthday, again on your "half" birthday 6 months later, and again on your anniversary date of joining their rewards program! That's essentially 3 birthday freebies in 1!
---


87

– Free Grand Slam breakfast

Cost: 8
Availability: 1
Coverage: 50
Longevity: 10
No Purchase Necessary: ✅
Deliciousness: 10
Bonus Points!: 3 – Bonus points are for offering a free meal.
Denny's claims the bronze medal with only a point and a half to spare for two clear reasons: Their birthday freebie is for a full, free meal and it's valid for your entire birthday month!
This free breakfast meal includes two buttermilk pancakes, two beef bacon strips, two sausage links and two eggs. There aren't many free birthday food offers that offer a full meal, let alone valid for 30 days!
---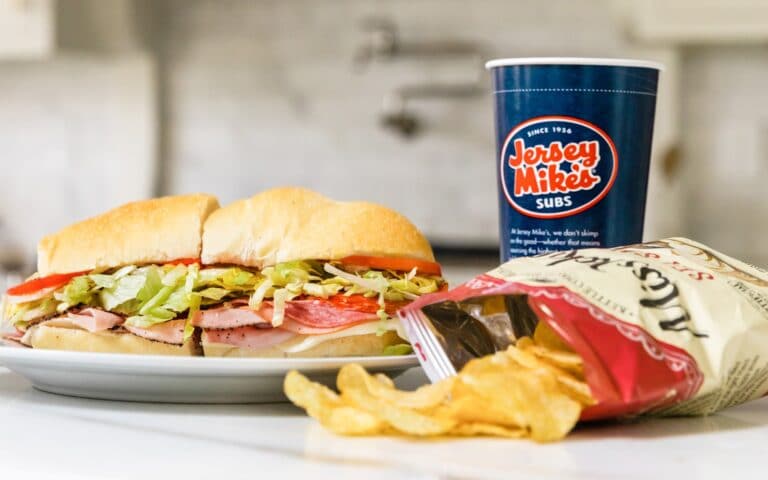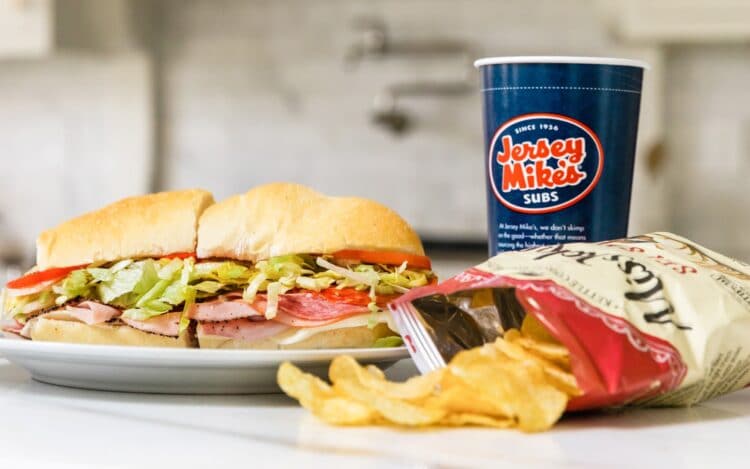 91.5

– Free regular sub and fountain drink

Cost: 7.5
Availability: 12 – All year long!
Coverage: 47
Longevity: 10
No Purchase Necessary: ✅
Deliciousness: 10
I'm not gonna lie – I can't say I saw this coming. For some reason, I sometimes forget about this birthday freebie offer, but the math doesn't lie. Jersey Mike's birthday freebie ranks as the 2nd best offer for a clear reason: it's available all year long! Not only do you get a free sub and a free beverage, but you have all year to redeem it!
You could forget all about this freebie and still redeem the coupon many months later. There's no other birthday freebie worth a full meal that also lasts all year long; that's how rare this offer is. No wonder it wins the silver medal!
---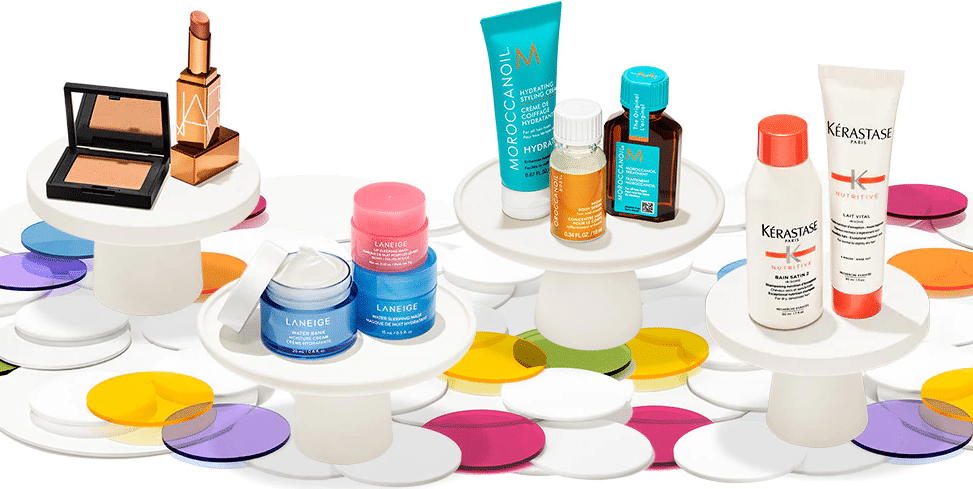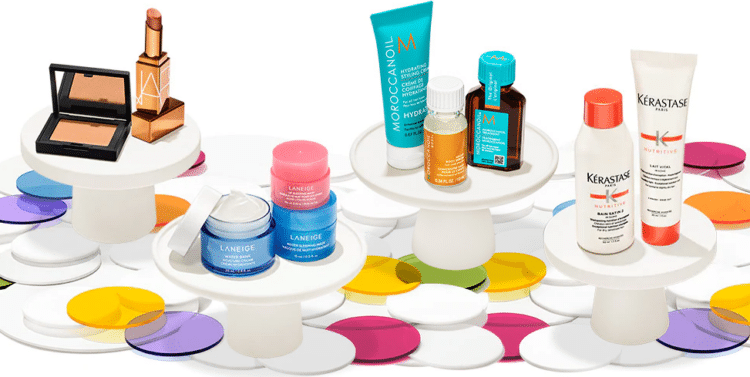 97

– Your choice from three different makeup items

Cost: 20
Availability: 1
Coverage: 50
Longevity: 8
No Purchase Necessary: ✅
Deliciousness: 10
Bonus Points!: 3
Whoa, the winner is a makeup freebie – I didn't see that coming either! A $20 freebie from Sephora claims the gold medal as the best birthday freebie! Each year, you get a choice from three different full-sized makeup items. You get to claim this free birthday makeup starting two weeks before your birthday and another two weeks after your birthday, for a full month in total.
Bonus points were awarded for offering both your choice of three items and new items to choose from each year! I'm almost certain this offer is older than 8 years as well, but I only have data going back 8 years on it.
Wrapping Up
So there ya have it! Hopefully those places helped you find the best places to get free stuff on your birthday! Don't forget we have hundreds of birthday freebies all listed on this one page along with sortable features. So you can find free dessert in Florida or free burgers in Montana, etc. Pretty handy, if I say so myself!